May the restock gods be with you.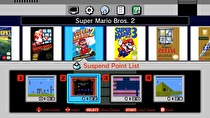 An upcoming shipment of the NES Classic to North America may be the system's last.
Nintendo confirmed the discontinuation in a statement to IGN today, and that final shipments would be sent to retail in Nintendo of America territories throughout April.
"Throughout April, NOA territories will receive the last shipments of Nintendo Entertainment System: NES Classic Edition systems for this year. We encourage anyone interested in obtaining this system to check with retail outlets regarding availability. We understand that it has been difficult for many consumers to find a system, and for that we apologize. We have paid close attention to consumer feedback, and we greatly appreciate the incredible level of consumer interest and support for this product."
The special NES-shapped Classic Controllers that were sold alongside the system have also been discontinued, though they have been sold out in many places since launch.