So much smoke it's turning the test units yellow.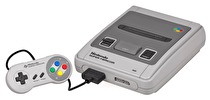 The NES Classic Mini may have had to die so a SNES Classic may live, according to Eurogamer.
According to sources, the SNES Mini would come out in a similar timeslot to the NES Classic last year, and would include preinstalled games as well. The nature of the bundled games was not discussed.
Development of the SNES unit would likely be handled by Nintendo European Research & Development ("NERD") and is reportedly already underway.