Australia gets theirs in the fall.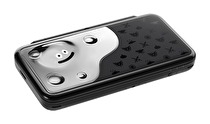 Some additional updates on last night's announcement of the New Nintendo 2DS XL:
European and Australian releases have been announced for the system. Europe will receive theirs on July 28 along with the launches of Hey! Pikmin, Miitopia and Dr. Kawashima's Devilish Brain Training. Australia will be the first anywhere to pick up the console, as it launches there on June 15. Both the orange/white and blue/black systems will be available.
Japan is already getting in on the limited edition train, as a Dragon Quest XI-themed system bundle will be launching there on July 29. The bundle will contain the game and a Metal Slime-themed system.