From March 27, 2011 to March 27, 2013, great 3DS games came out. We whittled the list down to 10.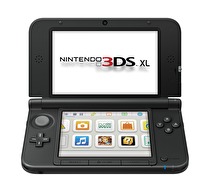 The 3DS turned 2 years old last month, and in that time, a number of awesome games came out for it - far more than the 10 on this list that will be slowly revealed over the next two weeks. What started with Pilotwings Resort, Steel Diver, and Nintendogs + Cats has surged into a hit machine with Fire Emblem Awakening, Luigi's Mansion: Dark Moon, and HarmoKnight.
First revealed during E3 2010, the system debuted in North America on March 27, 2011. Between that date and March 27, 2013, 184 retail games were released, alongside 80 digital-only titles and 86 Virtual Console games. In total, 8.1 million units of the system have been sold, both in 3DS and 3DS XL form.
The future looks bright for Nintendo's newest handheld, and until we do this list again in a year or two, here's what we think are the system's best games, in order from 10 all the way down the 1.