The rhythm of the Chocobos.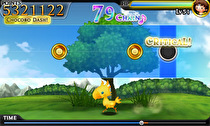 Theatrhythm is one of those games I was bamboozled into buying due to my complete lack of self-control in the face of peer popularity, much like Runner 2 or the 3DS itself. I didn't really know what I was in for, because I have never given two balls about Final Fantasy. I'd learned about as much as you can about the franchise and its storied character through the osmosis of being a gamer, but it wasn't a thing I paid attention to. Thus, I had initial doubts that I would get much long-term satisfaction out of a rhythm game involving that resilient series. Man alive, was I wrong.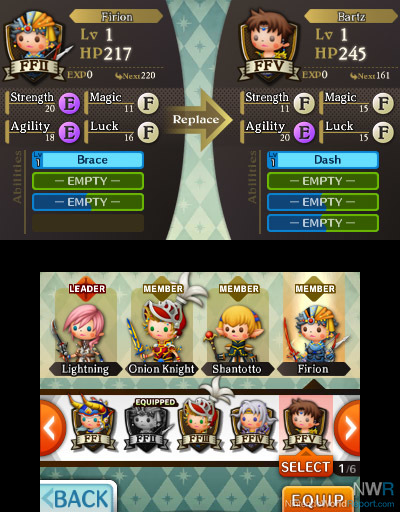 It's my second most-played game on the system by a large margin, and I still pop it in every once in a while to try and clear some Dark Notes and unlock more characters. Yes, the game uses Final Fantasy music from all 13 core games, and it uses Final Fantasy characters and settings and even cut scenes. But that's all window dressing. There's nothing inherently Final Fantasy about the gameplay—you could easily transfer the core concepts (which are similar to Guitar Hero: On Tour) to just about any other franchise that has a large cast of characters and good music. I'm holding out hope for Theatrhythm: Dragon Quest or Pokémon.
So here's how you play: you pick four Final Fantasy characters and pick spells for them to use. These spells do interesting things like ignore a mistake you made or boost your party's damage potential once you successfully hit 10 notes in a row or something. Per traditional RPG tropes, your party generally consists of a Fighter, Healer, Magician, and… maybe another Fighter. These characters walk through environments, fight a series of enemies, and watch cut scenes. Your interaction is limited to tapping, sliding, and holding the stylus on the touch screen. You are graded based on your performances, and your party gains experience and learns new spells. Higher-level parties can more easily get through Expert Mode songs and the nefarious Dark Notes. Dark Notes are very tough versions of songs, which, upon being conquered, usually result in a rare drop (yes, there are items too) or a colorful crystal. Collecting lots of crystals unlocks new characters!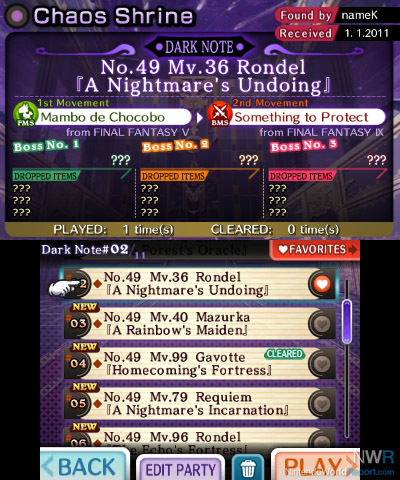 The whole game is extremely simple once you get the subtleties of character selection and how different powers can help you during fights, but it is SO ADDICTIVE. It also helps that the music is so good and memorable. If you want still more musical choices, there's plenty of DLC available on the eShop, although its incorporation into the game is awkward. Theathrhythm: Final Fantasy is a fantastic 3DS game that everybody should try. I recommend the demo, which accurately reflects the final game, if you're on the fence. But you shouldn't be—it's totally worth it.