Here's another batch of games that narrowly missed out on our top 10.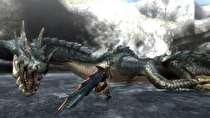 Monster Hunter 3 Ultimate - by Tyler Ohlew
In this age of achievements, trophies, and other such measurements of skill, I'd argue we've lost sight of what an actual accomplishment is. Finishing a chapter or shooting 18 crabs in a row is hardly anything to be proud of. Monster Hunter 3 Ultimate stands in stark contrast to this trend; it rewards patience, finesse, and understanding. It graces you with the knowledge that you actually did something challenging, and you're rewarded with items of actual importance. The monsters require you to watch their every move, pick up on every nuance. Jamming the attack button isn't the answer, unless you're asking "You cool if I die...like, now?" Monster Hunter 3 Ultimate deserves your attention, not because of its bells and whistles, but because it respects you as a gamer.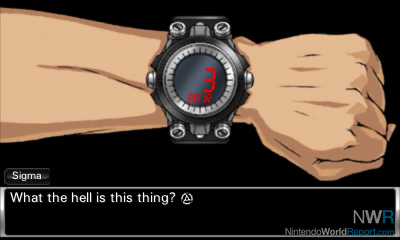 Zero Escape: Virtue's Last Reward - by Tyler Ohlew
Do you find yourself enjoying the Professor Layton series, but always wishing your brain could melt by the many twists and turns its story takes? Are sliding tile puzzles just not cutting anymore, leaving you wishing for a game that could actually stump you? Well, as luck would have it, I know just the game for you. Virtue's Last Reward does not hold back, both in its story and its gameplay. The story is told across several separate timelines, with each shift coming from a different decision you had made. While it could be classified as a Visual Novel, the game's puzzles are just a notable as its story. The simple story of nine kidnapped individuals, forced to partake in a sick game of survival takes some drastic turns, and it's one I'll always remember.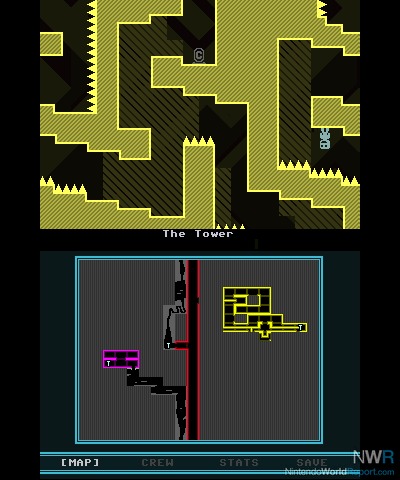 VVVVVV - by Tom Malina
Go left. Go right. Change gravity. This is the sum total of the actions that can be performed with VVVVVV's 4-bit protagonist Commander Viridian, but don't let the simplicity of the inputs deceive you. VVVVVV stands as one of the most meticulously designed 2D platformers not only on 3DS, but also on any platform in the last few years. Far from being a one-trick pony with its signature gravity-switching mechanic, the game manages to squeeze every last ounce of creativity out of that one concept, so that the player will face fresh challenges up to the very end.
And challenges they most certainly are - VVVVVV is the pure embodiment of the phrase 'tough but fair.' You might die more than 1000 times across the duration of the game, yet nothing is arbitrary. It's all down to skill, timing, reflexes, and few things are more gratifying than finally conquering a particularly difficult section. Wrapped up in quaint graphics that pay homage to the Atari systems of yore, as well as an absolutely incredible techno soundtrack, VVVVVV is a wonderful eShop gem that any fan of platforming owes it to themselves to play.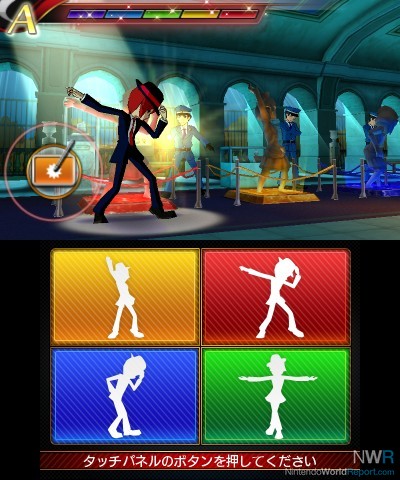 Rhythm Thief and the Emperor's Treasure - by Tom Malina
A couple of years ago, we might have thought that the rhythm genre was dying off following the oversaturation and subsequent crash of the plastic instruments era. However, against all odds, the genre was revitalized with the advent of quirky, original rhythm games from Japan. We already acknowledged Theatrhythm Final Fantasy in our Top 10, but another title worthy of recognition for its unique flair and liveliness is Rhythm Thief and the Emperor's Treasure.
The game combines the point-and-click exploration, wacky narrative and superbly-produced animation of a Professor Layton game with an absolutely enormous variety of great rhythm gameplay types. There are clear inspirations from the genre's best and brightest, including Rhythm Heaven, Elite Beat Agents and Samba de Amigo, while the infectiously catchy music covers a diverse range of jazz, rock, funk, electronic and more, which all comes together to form a very complete, cohesive package. Rhythm Thief is just so vibrant and full of style, and along with the aforementioned Theatrhythm, it sets the bar high for any future rhythm games on 3DS.