We kick off the list with a mix of genres, ranging from rhythm to RPG.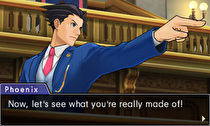 #10 - Phoenix Wright: Ace Attorney - Dual Destinies
A lot of our staff has a deep affection for Phoenix Wright. The series is beloved, and this fifth entry (seventh if you count the Edgeworth games; eighth if you count the Layton spinoff) is a return to form that managed to bring back the pointy-haired lawyer for a new system. As Olly Jones said in his review: "With Capcom repeatedly making so many terrible judgments with their core franchises in recent years, it's a relief to see them finally hit a home run. Despite Phoenix Wright: Ace Attorney - Dual Destinies getting a bum rap as a less visible digital release, the game makes a strong case for being the best in the series to date and one of the better 3DS games out there this year." Capcom's return to the franchise worked, for both newcomers and longtime fans, and it also managed to be a great 3DS game.
#9 - Theatrhythm Final Fantasy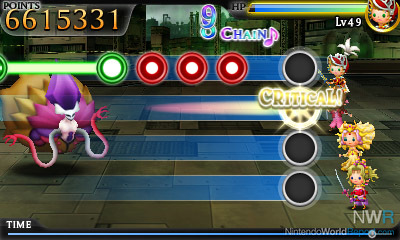 While Theatrhythm got bumped down to #9 over the past year, it still held firmly to a spot in our Top 10. This fantastic rhythm game is an ode to Final Fantasy fans, with so much fan service you could drown Bahamut in it. It has songs from most every game in the series with varied, addictive rhythm gameplay overlaid. The best part about it? Because of the novel gameplay and nice RPG hooks, it can even work for non-fans, too, as evidenced by our own Zach Miller's adoration for this game. Nate Andrews summed it up best: "The extent to which developer Indies Zero has built engaging and rewarding hooks into a largely nostalgia-fueled rhythm game with only three input variants, though, is commendable, and makes Theatrhythm far harder to put down than you might think."
#8 - Bravely Default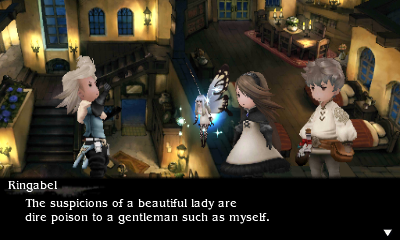 It might have taken a while, but Bravely Default made it out in North America and Europe and some late-game chicanery aside, the job system and interesting turn-based battle mechanics turned it into the Final Fantasy game fans have been demanding for years. James Dawson laid it out in his review: "Bravely Default is a massive game, and one of the best examples of the genre available on the 3DS. While it harkens back to a simpler time, it still offers more than enough complexity to keep players engaged for a long time. Its story and characters are also worthwhile, despite the reuse of Final Fantasy's crystal theme." Seriously, if you like old-school RPGs, what are you doing? Go check this out now. It's like a bunch of dudes got together and were like, "Hey, let's go make an old-school Final Fantasy game." And then they did.
#7 - Luigi's Mansion: Dark Moon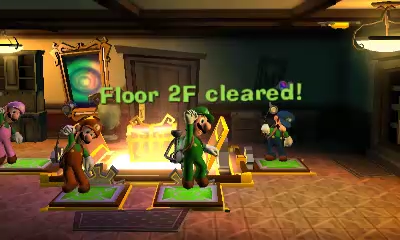 Luigi's second haunted outing might have dropped from 3rd place, but it is still an extremely worthy game. Dark Moon revived the dormant series with a loving quality, specifically crafted for a solid portable experience in stunning 3D. The environments were fun to explore and the various mansions were each unique and interesting. There's even the fantastic multiplayer, both local and online, that wound up being one of the premier online experiences on a Nintendo system in the past year. In my review, I wrote that "Luigi's Mansion: Dark Moon is a fantastic game everyone with a 3DS and passing interest in the GameCube original should check out. The lengthy single-player experience, which should take most players more than 10 hours, is filled with clever puzzles, rewarding exploration, and smartly designed gameplay, while the multiplayer is an outstanding cooperative experience that could become a 3DS multiplayer staple. Simply, Dark Moon is a top-tier 3DS game that was well worth the wait."