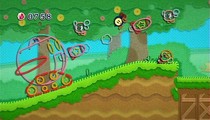 Gaming is a visual medium, and while graphics aren't everything, an attractive game adds to the experience. However, good sound effects and music can be equally effective at turning a game into a memorable experience.
BEST SOUND DESIGN
Winner - Nintendo DS: Dragon Quest IX: Sentinels of the Starry Sky
Even if having game music stuck in your head is uncommon, Dragon Quest IX gets in your head and stays there, perhaps partly due to the fact that it's impossible to put down. The music is fantastic, with upbeat happy tunes in the overworld and dramatic overtures during battles and dungeons. The sound effects aren't a slouch either; every creaking door, slashing sword, and terrifying dark magic spell resonates sharply in your brain. Headphones are recommended for the best experience.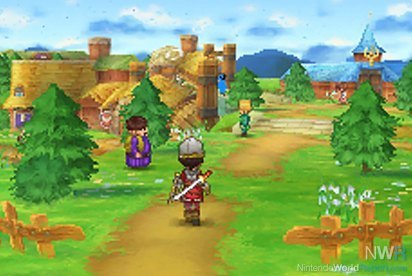 Believe me, this sounds lovely


Runner Up - Nintendo DS: Professor Layton and the Unwound Future
What good is a Layton title without proper music and (mostly) good voice acting? Thankfully Unwound Future does not answer that question. The stylistically appropriate themes and well-cast acting sets it apart from the vast majority of DS titles.
Winner - Wii: Super Mario Galaxy 2
The original Super Mario Galaxy has been widely praised for its epic, orchestral soundtrack full of sci-fi embellishments. The sequel continues and expands that successful audio formula, as it does with many other aspects of the original game. This time around, Nintendo has added clever remixes of classic Mario themes to accentuate certain throwback levels. Aside from the immaculate sound quality, which is so rare in Wii games, Galaxy 2 is notable for the sheer volume and breadth of its soundtrack, which perfectly matches the dizzying diversity of the game's levels.
Runner Up - Wii: Cave Story
Sure, Cave Story was originally released on the PC years ago, but that doesn't make its soundtrack any less epic, so much so that, we've allowed this WiiWare release to take an award alongside retail titles. With a combination of pensive melodies and balls-out and guns-a-blazing themes rendered in chiptune flair, Cave Story's soundtrack easily stands up to the best of Capcom's and Konami's repertoire from the 80s and 90s. It boasts both the original renditions and excellent new remixes, appeasing traditionalists while still providing quality new content. In fact, the compositions are so good that even the initial release, which contained an audio glitch that dropped a few instruments (that has since been fixed), was immensely enjoyable.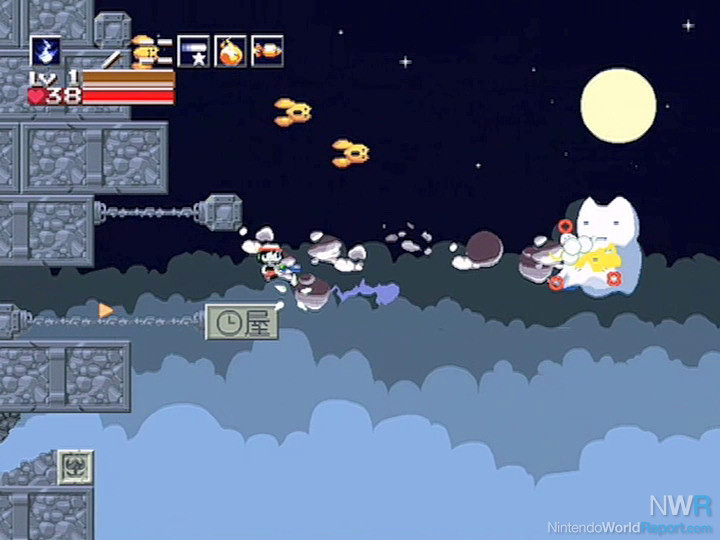 "Balls-out and guns-a-blazing themes" here



BEST VISUAL DESIGN
Winner - Nintendo DS: Dragon Quest IX: Sentinels of the Starry Sky
You might think that it's tough to develop a full-fledged 3D RPG on the DS and make it look gorgeous, but nobody told Level 5 that. Dragon Quest IX is easily the best-looking 3D game on the system. It features stunning vistas, geographically-specific battle backgrounds, many detailed character models, and interchangeable character armor that is reflected on each character's model. Dragon Quest IX is a triumph of both the technical and the artistic.
Runner Up - Nintendo DS: Final Fantasy: The 4 Heroes of Light
Its pastel colors seem to leap off the DS screen. With visual style matching that of a story book page for page, and a charm all its own, 4 Heroes of Light is a treat. A barometer for the game overall, the game's style continues to evolve throughout, allowing the graphics to continue to match the emotions of this involving title.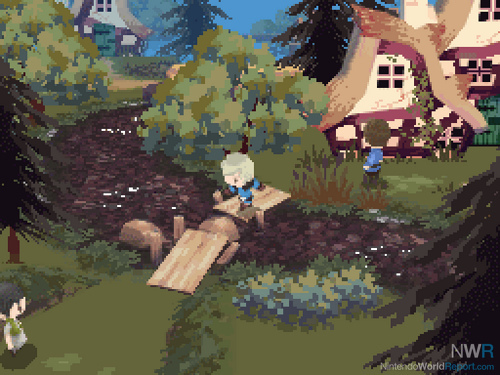 Such a serene village, Chaos will change that


Winner - Wii: Kirby's Epic Yarn
Graphics aren't always about extreme realism in design, but rather how convincing and striking a game world and its characters can be. There is no better example of this than Kirby's Epic Yarn. The innocent, handcrafted universe of Kirby captivated the hearts and imaginations of even the most jaded of gamers, and from the minute the title was unveiled at E3 2010 many knew they had a winner on their hands.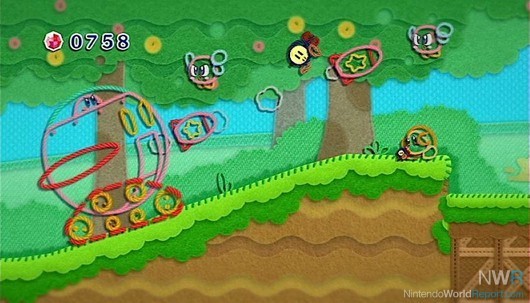 Well aren't you just the cutest armored fighting vehicle ever


Runner Up - Wii: Super Mario Galaxy 2
This game sparkles, and it's not just the star bits and lumas. It is easy to see what is happening thanks to the sharp graphics, even when there is just so much moving on screen at once in the dynamic environments. The bright, colorful planets stand out in this well-formed galaxy, with some of the best visuals on Wii.