Nintendo World Report hands out the hardware.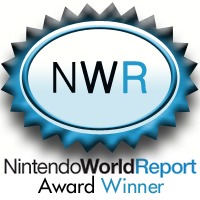 2010 was the year Nintendo took the veil off of their next handheld, the Nintendo 3DS. However, the 3D replacement for the Nintendo DS won't be out until 2011 and its predecessor isn't dead yet.
While the DS has seen a decrease in quantity of titles being released, 2010 still saw many gems released for the system, such as Dragon Quest IX and Professor Layton and the Unwound Future.
For Wii, 2010 was the year of the platformer. Early in the year Super Mario Galaxy 2 came out, to be joined later by titles such as Kirby's Epic Yarn and Donkey Kong Country Returns.
2010 brought many great games, each worthy of their own certification of merit. Here we recognize the very best of the best.

Special thanks to TurdFurgly for creating our new awards logo.