Keep 'em comin'!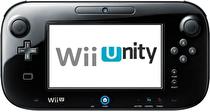 Siliconera confirmed with a Nintendo Manager at GDC that over fifty games will be making their way to Wii U that use the Unity engine.
They spoke last week to Damon Baker, the Senior Manager at Nintendo of America's Licensing department. While having nine games already on display at the conference, Baker stated "We have seventeen that are currently in the pipeline that have been submitted. So they will all be out within the next two months."
"And then, we have another fifty that are waiting in the wings that are coming; so we've got a lot of Unity content on the way." he added.
Wii U first partnered with Unity Technologies back in September 2012, and was the first major platform to do so. The engine was to be made widely available to Wii U developers in 2013.
In case you missed it, here's our two part coverage of those nine Wii U games shown at GDC:
GDC 2014 Indies Video Round-up Part 1