Some of the most famous anime houses will be creating shorts for Nintendo Video.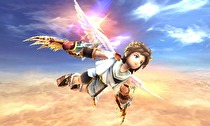 Several Kid Icarus: Uprising-themed animated shorts will be hitting the Nintendo Video service, Nintendo announced at its 3DS Conference 2011 today.
These shorts will be produced by various anime studios. Some of these include Shaft, Production I.G., and Studio 4C. The videos will be available worldwide via the Nintendo Video service on Nintendo 3DS.
They will be free for download when they are released.