A top 10 2011 list would not be complete without this great Zelda game.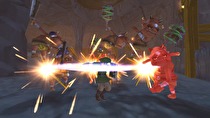 The 2011 Wii drought came to a end during November when the next console Zelda game was released. The Legend of Zelda: Skyward Sword proved that the Zelda formula can still work and make for a great game. MotionPlus implementation and a slew of other great details made this well-crafted adventure stand out amongst others, easily earning it a spot in our top 10.
Skyward Sword delivered a nearly perfect experience on all levels. Minor gripes and complaints aside, there was plenty to love. Beginning with a compelling story, lacking voice acting, I found myself always wanting to know what would happen next. Major plot revelations were sparingly placed between every few dungeons, but it was enough to keep me trucking through.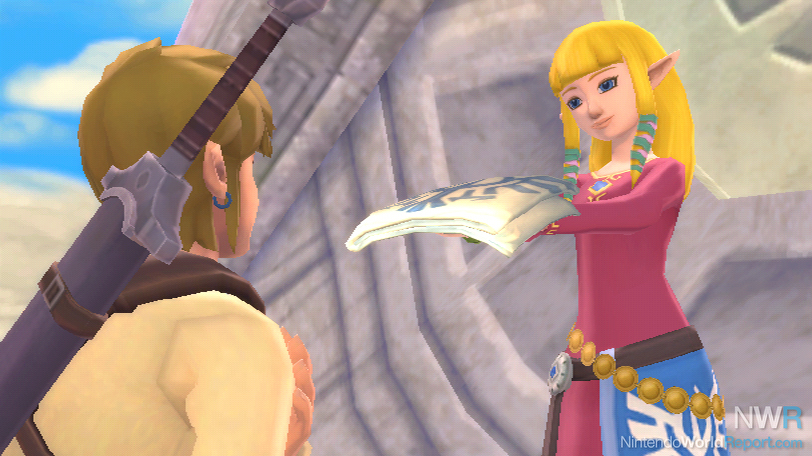 At first glance, the art direction taken in Skyward Sword seems like a step back from the more realistic Twilight Princess. However, after realizing the blurring and watercolor effects are intentional, the game's style becomes far more appealing. This bold direction, using a new and different art style, paid off well, making Skyward Sword one of the best looking Wii games to date.
However, the one thing I will always remember about Skyward Sword is its controls. MotionPlus has never been implemented so effectively, making you feel as if you could never go back to standard buttons. Strategic swordplay is now a key feature in battle. Waggling the Wii Remote will no longer always lead you to victory; enemies are smart, and can block attacks that are not well planned out. The MotionPlus is also used to enhance the items used to both battle and solve puzzles. Guiding the new item, the beetle, through the sky is an experience bettered immensely by the MotionPlus accessory.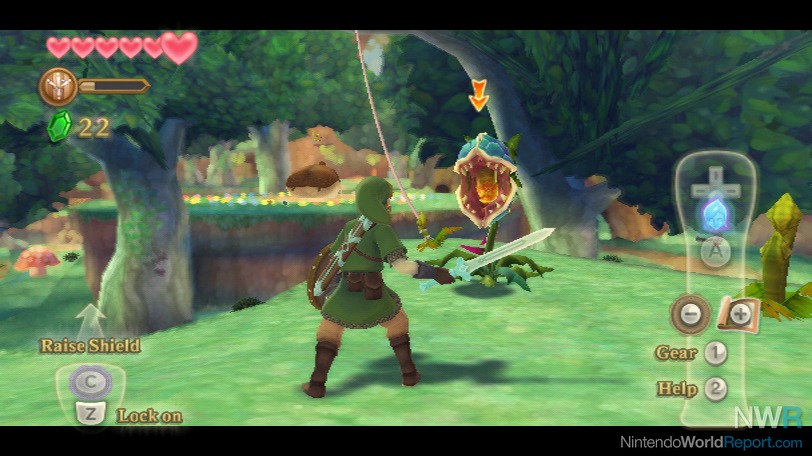 Another very welcome addition is the fully orchestrated soundtrack. Most songs were memorable and added to the overall experience. Whether it's talking to characters or battling it out against a boss, there was bound to be a great song in the background. Those who picked up Skyward Sword's initial production were also given a 25th anniversary Zelda soundtrack. While not crucial to the game experience added to the game, it does help show how dynamic and important Zelda music is.
The Legend of Zelda: Skyward Sword is the type of game that will have you coming back over and over again until you finish the lengthy adventure. It boasts tons of content, new and effective controls, an interesting story, and great art and sound styles. These details and more created a loveable Zelda game everyone should play.