EAD Tokyo does it again.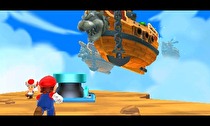 As the first high-profile 3DS release from Nintendo, Super Mario 3D Land had a lot riding on it. Early impressions of the game were mixed, and it was easy to start to lose confidence in it, to think that maybe it wasn't a good idea for EAD Tokyo to go back to the Mario well yet again.
Just like with Super Mario Galaxy 2 before it, though, those doubts were quickly silenced upon the game's release. While Super Mario 3D Land took a different approach than the studio's two Wii games in the series, it managed to live up to EAD Tokyo's lofty reputation.
While the Galaxy games were closer to the 2D roots of the series than the 3D games that predated them, Super Mario 3D Land takes the series even closer to the classics, Super Mario Bros. 3 in particular. In addition to bringing back the fan favorite Tanooki Suit and introducing a Boomerang Suit (in the style of the Hammer Suit from that game), 3D Land's level design is very evocative of the NES classic, with shorter, more linear levels than other recent Mario games.
The initial eight worlds of the game don't provide too much of a challenge, but that's just the warm-up for the real meat of the game. Beating the final boss unlocks the Special Worlds, another eight worlds that ramp up the difficulty significantly and require a high level of platforming precision that has thankfully returned to Nintendo's recent games.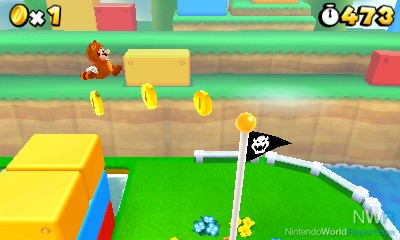 With Super Mario 3D Land, EAD Tokyo has proven once again that they are the masters of the platformer genre, and one of the most talented teams in the industry. This isn't just one of the best games of 2011, but one of the best Mario games Nintendo's ever made, and sets a high standard for the future of the 3DS.