Learn about bosses and their personalities.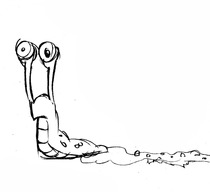 The universe of Flip's Twisted World exists mainly inside the "World Book," a magical dimension that contains six worlds. Each world has a unique environment containing a number of challenges, and at the end of each world is one of Flip's keys to saving the day and returning home: the mystical and powerful Chapter Stones. However, every time Flip tries to nab one of the Stones, he has to face a boss first.
What we wanted were bosses that were memorable and iconic in design as well as in encounter and gameplay experience, and we aimed to make the bosses as varied in personality and appearance as the worlds themselves.
This week, I'll introduce you to first three bosses in Flip's Twisted World.
A King Among Slugs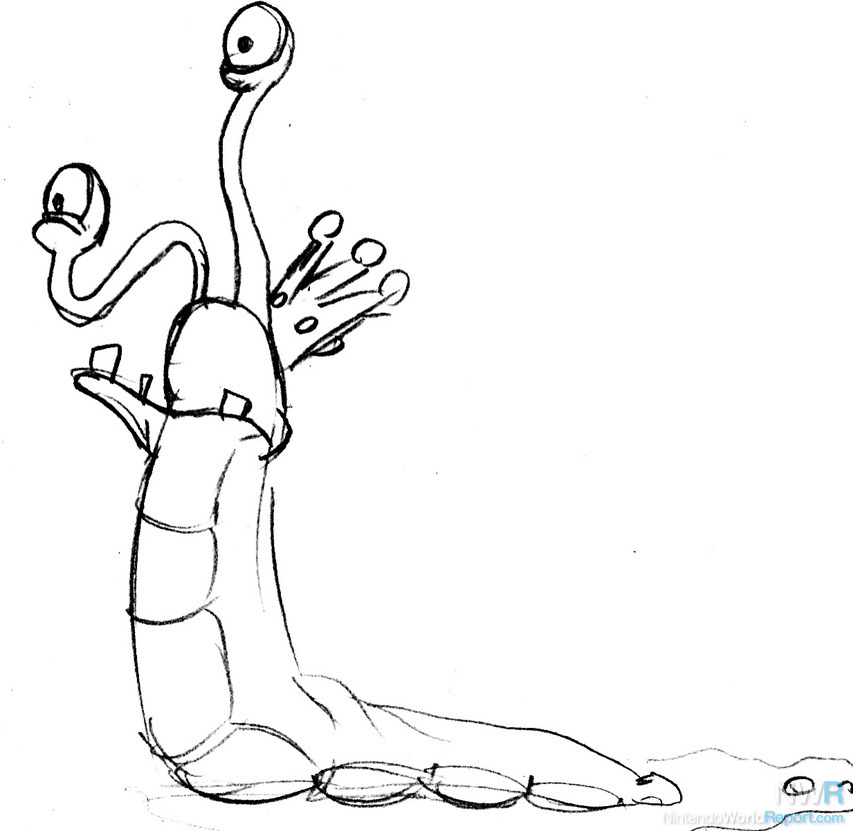 The Void is well-populated by exploding Slugs. We figured the Slugs needed an evil leader, as they are at war with their peaceful cousins, the Snails. It's the imperialist ways of the Slug King that has driven him to be bent on world domination and capturing a Chapter Stone.
The Slug King was originally a long, goofy-looking figure. He resembled a sort of longer and dorkier-looking version of an early Slug concept. He was on the unintimidating side. One of our artists, Eddie Faria, created a new concept of a much more massive, angry, Jabba-esque Slug King that we liked a lot more.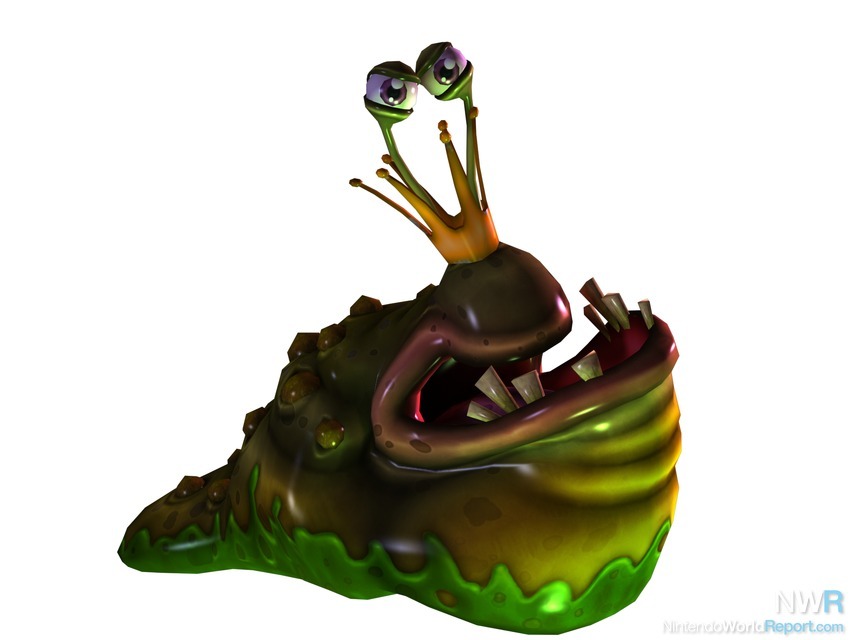 Here Be Dragons


The boss of the medieval Keep world is "The Dragoon" (a word that can mean cavalry and also sounds similar to Dragon) and later "Duke the Dragoon." I felt dragons and knights are both major staples of medieval fantasy imagery, so what could be a better representation for a castle world than a dragon wearing a knight's helmet and wielding a lance?
By talking to some NPCs in the Keep, we learn that this world's peoples were long ago harassed by a mighty dragon, which was slain by a brave hero. The age of heroes has long since passed for Keep, however, and it will take an outsider to save the day.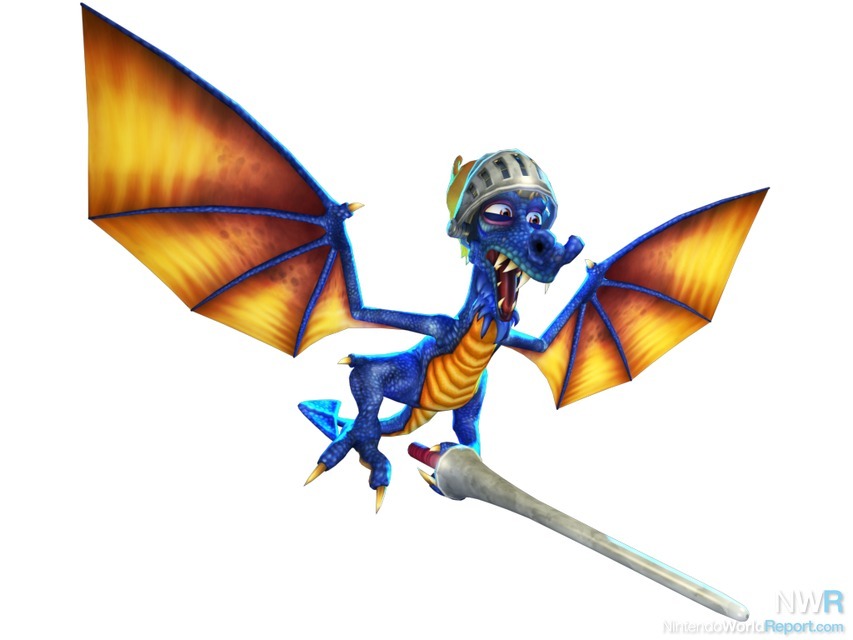 The Dragoon is a well-meaning but confused young serpent. He was inspired by tales of great knights, so when the Chapter Stone hypnotized him into believing it was a princess, he decided to guard the Stone from all danger.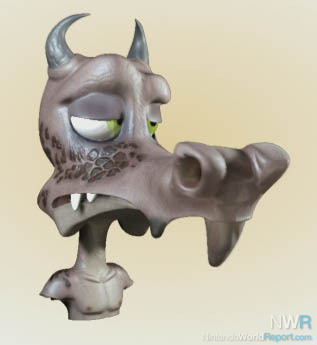 Being one of the first characters I designed after college, The Dragoon's design is a little bit of an homage to a demo reel character from college I had named "Kakirzi," a satyr/reptile-like demon character. The similarity is in the face, with the long snout, large toothy overbite, and pronounced nostrils and jaw. Also, the frilly mane on his neck is an attempt to make a unique portrayal of a dragon.
Duke was the first boss to be rigged, skinned, and animated. His wings presented a major challenge for our technical director, Devon Powell, even after a few design changes – but he rose to the occasion.
Monkey See, Monkey Do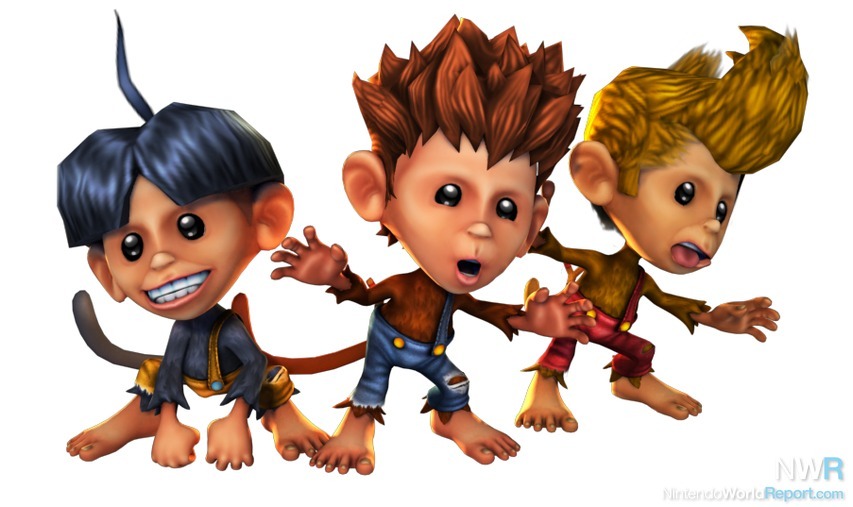 "The Monkey Brothers," or "The Trimates" as they are sometimes called, seemed suitable as the resident bosses of a Canopy rainforest/jungle world.
They are mischievous primate children who are known all over for harassing the locals of the Canopy world. At first appearance, they seem cute and harmless. But these brats working together, with their knowledge of the temple ruins and its traps, are actually rather terrifying.
These Monkeys will do anything for a tasty banana, and aren't keen on giving over their new toy, a Chapter Stone, easily.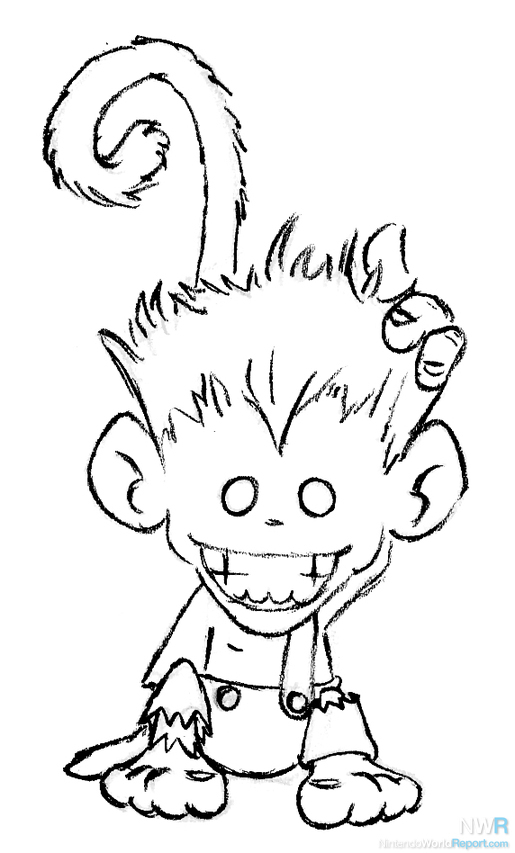 The design behind the Monkey Brothers is actually inspired by one single doodle of a monkey grinning, originally intended to be a normal enemy. We developed them further, eventually giving them different hair styles. Their grin was also toned down, to keep them from looking 'too creepy,' and also to avoid too much technical difficulty with rigging and animating a crazily expressive face.
I hope you've enjoyed this first foray into some of Flip's fiends. Next week, we learn about a brutish porpoise, a fiery magma amphibian, an avian steampunk sentry, as well as a couple of scrapped bosses and the development behind a mysterious character from Flip's master's past. See ya then!