An introduction to Flip's Twisted World.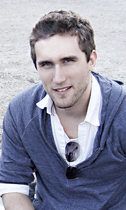 FTW


I have to admit that I am oblivious to online terminologies, so while cruising the internet and coming across FTW, I naturally assumed it meant Flip's Twisted World. I was very pleased to see so many people mentioning our game, even if the sentences made no sense: "I totally pwned you, FTW (Flip's Twisted World)." I was disappointed when I learned the real meaning because I thought we were getting free advertising. Everyone knows that word of mouth is a great way to get a game discovered by the public, so having star power can only help.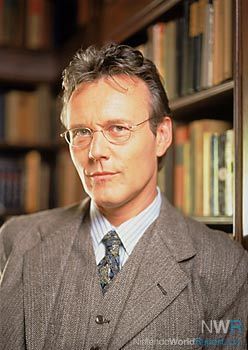 A Star Is Born


Anthony Stewart Head (best known as Giles in Buffy the Vampire Slayer) was our first, and only, choice to voice Flip's mentor, Master Fulcrum. It's a well known fact that if you have an old wizard he has to have a British accent, right? When we received confirmation that Anthony Stewart Head had agreed, we wrote out the lines we needed recorded, as well as a few funny ones we wanted to make an actor say.
The recording for Master Fulcrum's dialogue was captured at a studio in the Queen's native land of England. A couple of us at Frozen North joined in on a conference call to oversee the process. When we picked up the phone we were greeted by the soothing voice of Anthony Stewart Head. When it came my turn to say "hello" he quickly began laughing and imitating me! "Hellloooooo," he said, chuckling, in a deep, neutral accent. I had officially been impersonated by a famous actor, great success! After the tears dried, I forgave him, and he did a run-through of the script.
He was very enthusiastic and easy to work with during the whole process. He was patient and had no problem repeating lines in different voices. I, along with others from the team, enjoy writing, so it was an honor having Anthony Stewart Head narrating the story we had written for Flip's Twisted World.
Ouch, Our Feelings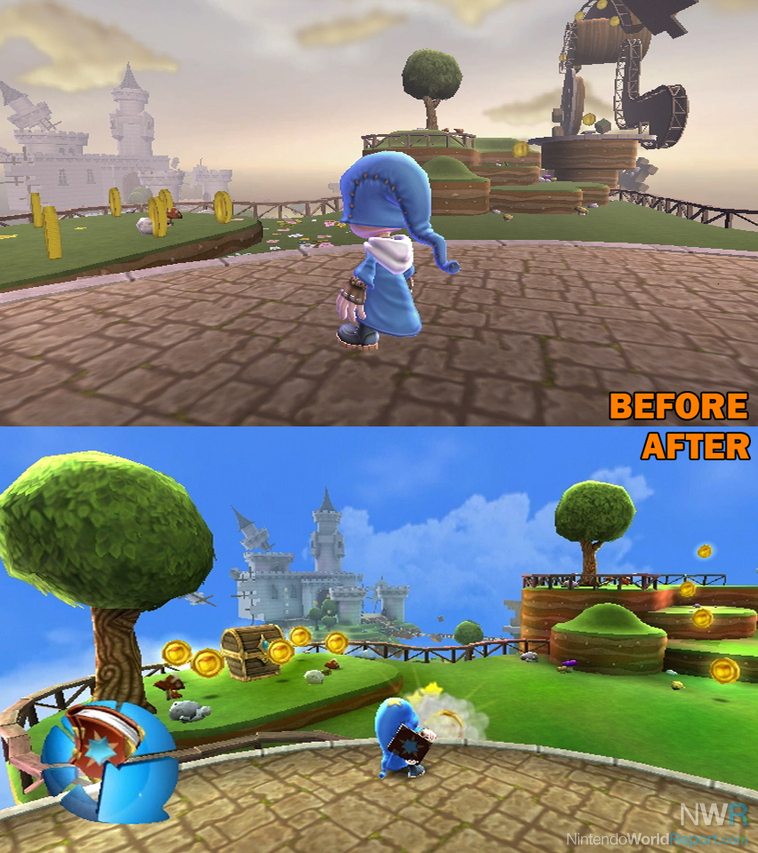 Any developer that says they don't read online comments about their game is lying, unless they don't read them, then they are telling the truth. But here at Frozen North we believe you have a strong knowledge of games and, as potential customers, we would be foolish to ignore your thoughts. We have, and will continue to, listen to constructive feedback on any game we work on. When Flip's was first revealed to the public we took a lot of abuse on the forums. After our feelings healed we addressed many issues our audience had and our product is much stronger because of it. While reading comments recently, I came to the conclusion that most people don't know the story behind Flip's.
What's The Story?


Many of you probably think this is a game about a blue dude who just flips the world for fun, all the while searching for a hot princess or something. Although that sounds like a good idea, it's not what Flip's Twisted World is all about.
The game follows the journey of a young wizard's apprentice, Flip, whose curiosity with magic lands him in a strange universe. Because Flip wasn't planning this adventure, he starts with only a book as his first weapon and the desire to return home.
Flip's companion is a mystical cube, Pivot, who helps guide Flip through the worlds (without getting annoying like Navi). As you progress, Pivot develops an arsenal of deadly weapons Flip can use to defeat enemies and bosses. With Pivot's help, Flip must make it out of this twisted world, back home. But he is not the only one trapped inside.
Axel, the antagonist, is a shadow from Master Fulcrum's past, who years ago was trapped in this timeless tomb. He has been wreaking havoc on the worlds in his quest to escape. In the final showdown Flip realizes he is not the only one who possesses magic. Axel gains all of Flip's powers, as well as the ace up his sleeve: the power to twist the world.
Gimme, Gimme, Gimme


While traveling through the worlds you can collect items that can be used to heal, shield, or deal damage. Coins act as your currency and can be used at shops to purchase items and alternative costumes for Flip. If you're adventurous you can explore and discover lost journal pages from Master Fulcrum's youth, narrated by Anthony Stewart Head.
Wrap Up


There you have it: a short summary of Flip's Twisted World without reminding everyone they can rotate the world. We are very happy here at Frozen North with how Flip's turned out. We are aware the storytelling in these types of games is never Oscar-worthy, but we feel confident in what we've accomplished. The game is full of colorful characters, exciting cinematics and hours upon hours of awesome gameplay and exploration.
Thank you all for your positive comments and your continuing support of a game that, for the majority of the production, was made by just 7 people. It makes all the late nights and all-nighters worth it. We hope you enjoy Flip's Twisted World when it comes out September 21, 2010.
Mitch Gladney is Frozen North Productions' Lead Artist and on Flip's Twisted World was responsible for story, animation, cinematics, modeling, texturing and level design/creation.