Three guys who paid $250 for their 3DS give their immediate reaction to the big news.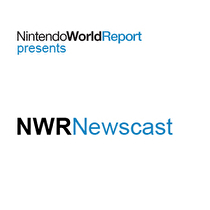 Subscribe via iTunes (Please rate and review, too!)
Well who saw THAT coming? Andy and Scott are joined by Japanese Correspondent Danny Bivens to talk about today's big news: the 3DS Price Drop and Ambassador's program with TWENTY free games in this lite-sized episode.
Saturday's upcoming episode, Newscast episode 63, was recorded before the big news this morning, so we wanted to be sure to give you our fresh take on the new 3DS price before you listened to the show this weekend and wondered if we just didn't care.
Agree with our assessment of the price drop? Disagree? Either way, send us an email at newscast@nintendoworldreport.com
This podcast was edited by Andy Goergen.
Music for this episode of NWR Newscast is used with permission from A Boy Named Earth.