Nintendo drops 3DS price around the world and announces release dates for Super Mario 3D Land and Mario Kart 7.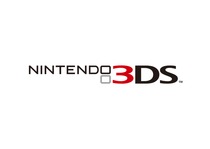 The Nintendo 3DS retail price will decrease in several regions.
In Japan, the price will drop by 10,000 yen. This brings the price of the handheld from 25,000 yen to 15,000 yen effective August 11.
In North America, the 3DS will be priced at $169.99, effective on August 12, 2011.
The European retail price is set by the individual retailers, but the trade price has been dropped by around a third.
Australia will also see a price drop on August 12. Originally, the handheld was priced at $349.95. It will now be priced at $249.95.
Nintendo's financial report states that the price cuts are due to lower sales than were expected at this point for the console, and the markdown is to accelerate market penetration before the holiday season at the end of the year when more 3DS games will be available.
Only 830,000 3DS units have been sold in North America thus far, and the company lost around $485 million in the previous financial quarter (April - June).
Nintendo also went on to announce that the upcoming Super Mario 3D Land (formerly referred to as Super Mario) will be released this November with Mario Kart 7 (formerly Mario Kart) following closely behind in December. Kid Icarus: Uprising has been given a Holiday release date.