The only thing getting lit up is all the cat and owl users.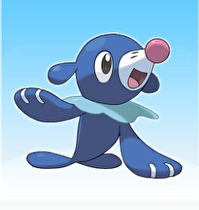 Popplio is the new Rodney Dangerfield - he gets no respect. He's "ugly", there are already two seal/sea lion families, we have a cat that shoots actual flaming hairballs... But here's the thing: I don't care about looks of Pokémon, I care about results. And as it turns out, Popplio and his family have a lot of advantages in Sun and Moon.
To start with, we're going to Hawaii, y'all. If Omega Ruby and Alpha Sapphire taught us anything, it's that you need a really good Water type to handle tropical environments. And the Water starter has been the best of the new Water-type Pokémon in every generation since Gold and Silver (and the most abundant type in the game, no less). Starters are usually equipped with a wide variety of move types, so anyone who brings Rowlet is going to eat a big, fat Ice Beam in the face (and Litten can get that flaming hairball crap outta here when it's getting drowned by the inevitable Surf). Whether it's thrashing the gnarly waves of Alola or wrecking faces at the Battle Spot, I want Popplio by my side.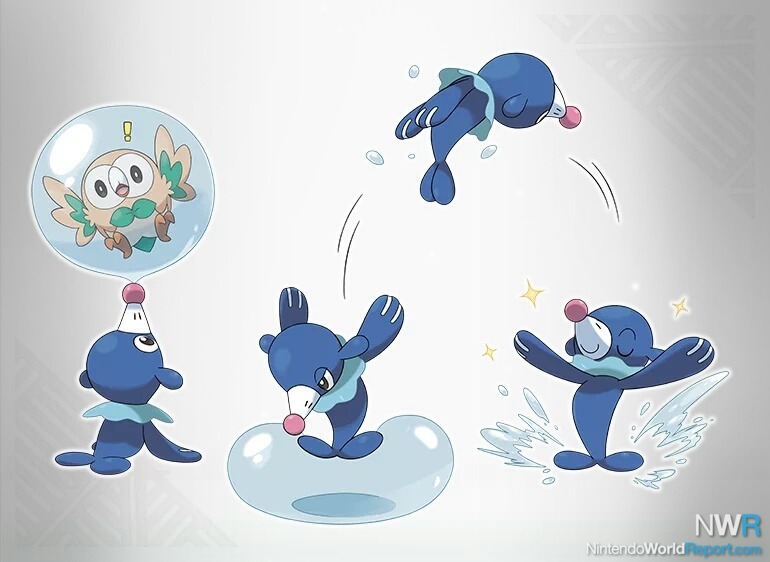 For those who care about aesthetics, Popplio has that cool little frilly neck thing, and the art of him bubbling Rowlet is really cute. And remember, in Pokémon X and Y Froakie looked really plain compared to Fennekin and Chespin… but who ended up in Smash Bros and with his own amiibo? Greninja. The starter is a means to an end, and the idea of what that final form could be will keep me hyped until November. He could be the cutest little mass-murderer you ever saw or Cthulhu – we won't know for several months.
I've always had a soft spot in my heart for the underdog. Heaven knows my rooting interests in hockey should bear that out, and my starter choices in recent generations have gone far against the fan consensus (Treecko, Turtwig, Tepig and Chespin were my favorites from the last four generations). So seeing 90% of my Twitter feed going all-out to slam Popplio has solidified this for me. Call me a hipster… frankly my dear, I don't give a darn. November 18, I'm swinging for the fences with Popplio.