Matt thinks Litten is the cat's meow.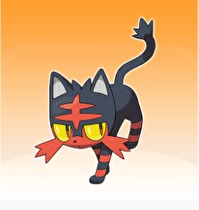 I rarely ever put much thought into which starter I'm going to choose when a new generation of Pokémon arrives. It's always been the Water-type for me. Squirtle was my first love in the series, and I quickly fell for the likes of Totodile, Mudkip, Piplup, Oshawott, and, my favorite of them all, Froakie. So it comes as a huge surprise that, at least as of right now, I'd definitely be choosing Litten as my sidekick when Sun and Moon launch this November. What could cause someone like me, a Water-type lover, to abandon his roots and walk through the fire?
First of all, as many will have noticed, Litten is a cat. It's no secret at all that Nintendo has a strange love affair with felines, choosing recently to put cat paws in Super Mario Maker, a cat suit power-up in Super Mario 3D World, and adding cats as available pets in Nintendogs. It's also no secret that most of the Nintendo World Report staff is made up of cat lovers, and we even have cats that contribute writings about rumors to the site periodically. I, myself, recently adopted a kitten named Midna into my home. Cats in all shapes and sizes hold a special place in the hearts of many Nintendo fans, myself included. So it's no surprise at all that a kitten would be my choice for a starter upon first glance.
The simple fact that Litten is a cat isn't the only reason this adorable little fur ball is my choice. It's also the most aesthetically pleasing of the three. Popplio's design seems very bland and boring to me, and even the trendiness of Rowlet's bowtie isn't enough to disenchant me from the charm of Litten. The black and red fur, combined with mustache-like whiskers, and a pair of yellow eyes that just scream pure attitude add up to make Litten one of the best-looking starters to come along in a long time.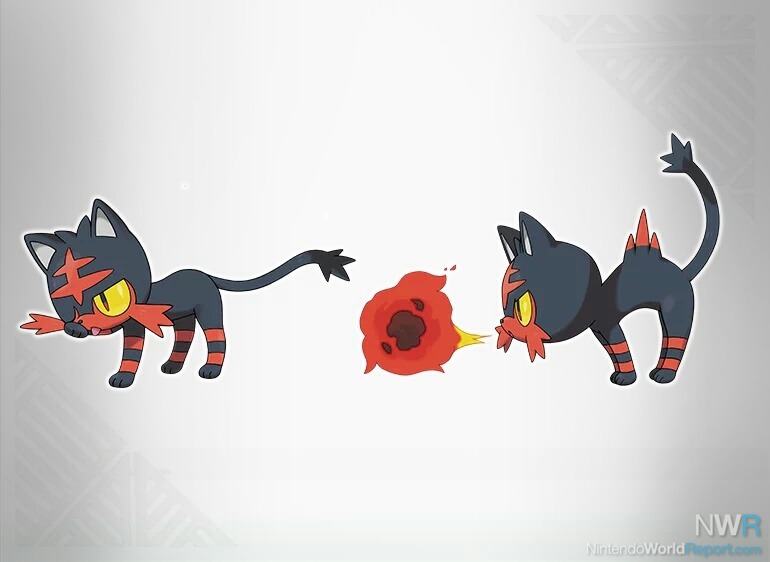 And when it comes to battle, who doesn't enjoy the idea of Litten vomiting up fire-hairballs at inferior opponents? Fire-type Pokémon starters rarely disappoint in terms of move sets, statistics, and evolutionary forms. Not to mention Fire-types are just flat-out more useful in battle compared to the other two starter types. Fire-types are strong against four different types of Pokémon compared to just three for the other two. Fire also has far fewer weaknesses than Grass does and takes half-damage from far more move types than Water does.
If you're looking for the complete package of battle efficiency, aesthetics, and a partner who will love you (but not be overly demanding of your attention), you can't go wrong with Litten. But why take it from me when you could hear it from an expert in the field of Pokémon? I gave my friend, the Vermillion City Pokémon Fan Club Chairman, a call to find out what he had to say about Litten. Here's what he had to say: "It… cute… lovely… smart… plus… amazing… you think so?... oh yes… it… stunning… kindly… love it! Hug it… when… sleeping… warm and cuddly… spectacular… ravishing… Oops! Look at the time! I kept you too long! Thanks for hearing me out!" And then he gave me a bike voucher. Nice guy.
In all seriousness, though? I love Litten's initial design, but I won't make my final choice until I see the final evolutionary forms of the three starters. Because that's who I'll be spending the majority of my time with, anyway, right?