The previously unthinkable has happened, and it's not as bad as any of us had feared.

"Now that smart devices have grown to become the window for so many people to personally connect with society, it would be a waste not to use these devices." – Iwata (March 2015)
The other part of Nintendo's corporate alliance with DeNA is to jointly develop and operate gaming apps that take advantage of Nintendo's characters and franchises. That's right: Nintendo is finally going to be making mobile games. But there are some things to clarify.
Off the bat, Iwata made it clear that the corporate alliance will not be porting previously made games over to mobile devices. Instead they will create original content for the mobile market, though they are open to using any of Nintendo's currently established franchises in such games.
So why does Nintendo, a company full of masterful game creators, need DeNA? Because Iwata knows the mobile market is completely different then the traditional home video game market.
"…games on smart devices require ever-evolving services rather than just being a finished product. A combined effort will be necessary to operate them." – Iwata (March 2015)
The above statement from Iwata demonstrates that he views mobile games as part game and part service. It's that service portion that Nintendo is looking for help with, and why they partnered up with DeNA, a company that has expertise with this in the mobile space. In short, there is a great synergy between both the company's areas of expertise.
More reason to partner with DeNA is because Iwata wants Nintendo to release multiple hit titles on mobile platforms early on. DeNA surely has advice on what works and what doesn't in the highly competitive mobile market. Iwata doesn't really want to take huge chances when it comes to this fact. He has stated:
"If Nintendo cannot make it to that handful of winners, it does not make sense for us to be engaged in the software business on smart devices. Accordingly, we had been thinking that if we ever decided to do it, we would have to put ourselves in the best position to prosper." – Iwata (March 2015)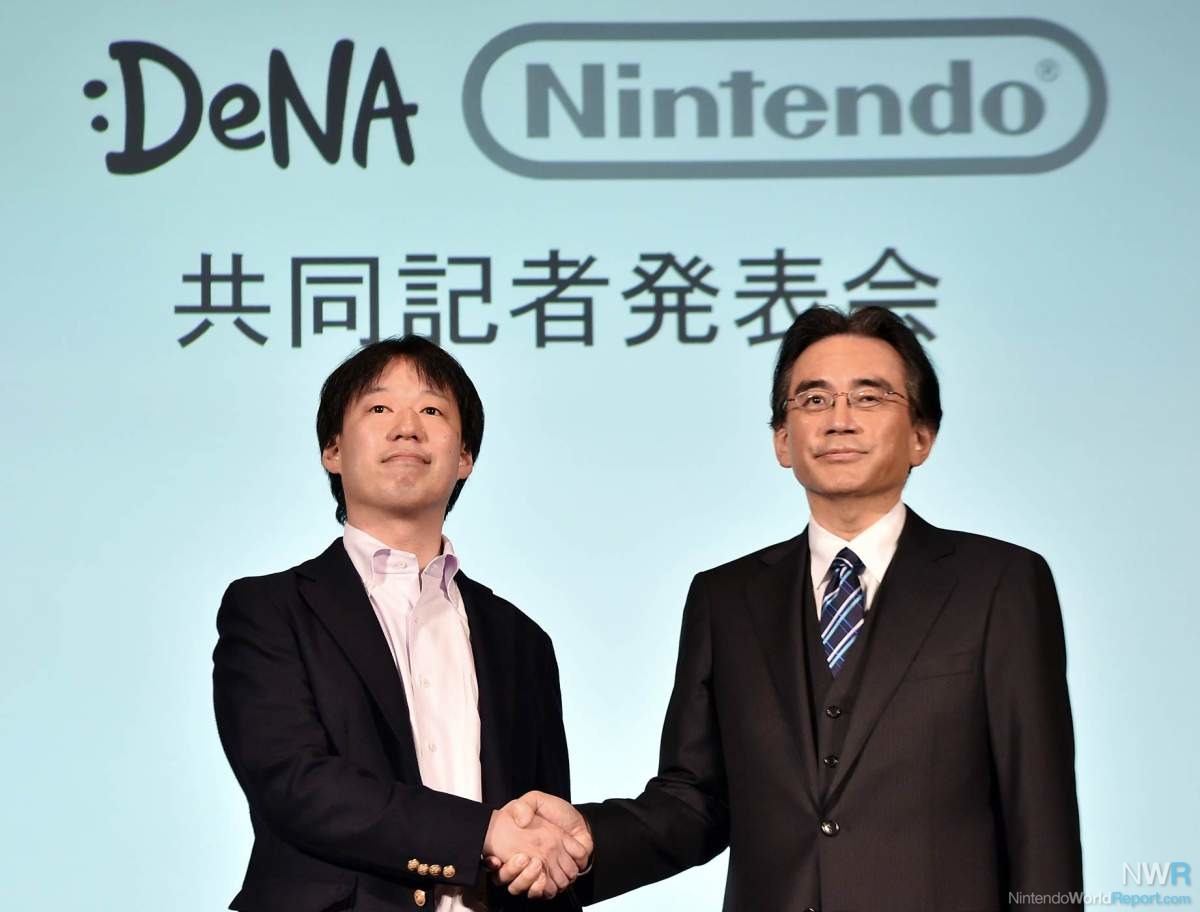 Making games is really only part of Nintendo's mobile strategy. There are multiple reasons why they are using their characters on mobile. For starters, it gives them an advantage when it comes to making a hit title. Secondly, it also helps Nintendo with their previously mentioned goal of increasing their brand awareness.
"Needless to say, now that we are challenging ourselves in this new business area, we hope that hundreds of millions of people will use and enjoy these products." – Iwata (March 2015)
Iwata clearly views the mobile space as a way to massively increase Nintendo brand awareness to hundreds of millions of people globally. That's truly massive. It's from this point that Iwata really hopes to suck people in to their core business model by offering, what is described as, premium games on their more traditional gaming platforms.
"Nintendo has made this decision because we have concluded that the approach of making use of smart devices is a rational way for us to encourage even more people around the world to recognize the great value of the wonderful game software available on our dedicated game systems." – Iwata (March 2015)
"Also, it's even more important for us to consider how we can get as many people around the world as possible to play Nintendo smart device apps, rather than to consider which payment system will earn the most money." – Iwata (Time Interview March 2015)
The bottom line here is that Iwata is banking on using mobile games as not just another aspect of their business, but more importantly as a way to pull people into their traditional premium business model by leveraging their strong characters and worlds. How will they do that? I'm not entirely sure. But they will likely have some sort of advertising in their mobile games for these premium products.
Nintendo's mobile strategy likely won't end here either. As previously stated, Nintendo and DeNA are working on a Membership Service that will run on smart devices. My guess is that the account based Membership Service would take advantage of Nintendo Network IDs, and I fully expect to see these mobile products connect in such a way. Nintendo could reward mobile players by giving them special items, costumes, DLC, and more for use in their home console games. It all adds more incentive to make the jump and, with the account system in place, is something that should be easy to implement.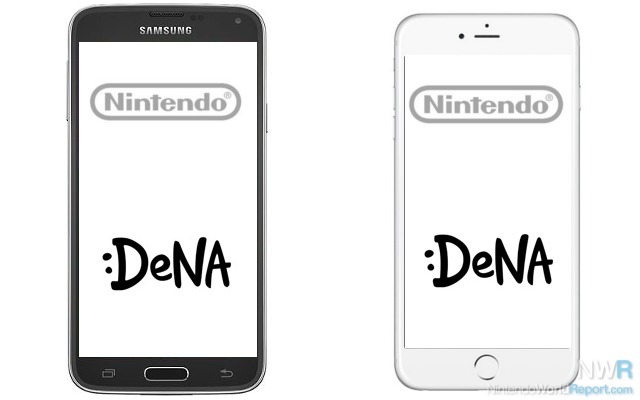 So what else could Nintendo have in store for the mobile market? It wouldn't shock me to see companion apps for the premium content they offer on their traditional gaming platforms. Imagine a mobile app for Mario Kart TV or a way to spectate (and maybe bet in-game currency on) Super Smash Bros. matches. Or it could be as simple as a way to check online leader boards. The possibilities are endless and could give fans a way to conveniently connect with their favorite pieces of gaming software while on the go.
Over a year ago Iwata also mentioned the following:
"The environment in which our users can download paid software is one example of where we should aim to make more off-device improvements than on-device ones." – Iwata (Jan. 2014)
Because of this statement, I fully expect to see mobile applications that allow users to buy digital games that will automatically and remotely download to the user's home consoles. It's another way to entice mobile players to make the jump, and it makes it much easier for current core gamers on-the-go to make impulse buys.
Additionally, Iwata has stressed that he will be very protective of the Nintendo brand and image seen on game applications on mobile devices. He recently said in an interview with Time:
"On the other hand, Nintendo does not intend to choose payment methods that may hurt Nintendo's brand image or our IP, which parents feel comfortable letting their children play with." – Iwata (Time Interview March 2015)
With everything mentioned here it should be no surprise that Nintendo isn't abandoning the traditional games market, though I will go more into that on the next page.