Nintendo is hoping to increase their brand awareness by spreading their beloved characters to new places.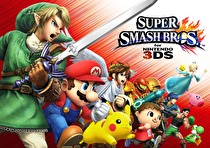 "In order to flexibly deal with the developments of the Internet and social media as well as the changes in the people's lifestyles, we will start strategic endeavors so that Nintendo can maximize the value of our IP that we have used primarily for our own dedicated game platforms." – Iwata (March 2015)
For over a year now, Nintendo President Satoru Iwata has been discussing how he wishes to further take advantage of one of Nintendo's biggest assets: their vast portfolio of recognizable characters and worlds. Iwata seems to want to do this in order to spread brand awareness and to raise interest in Nintendo's products.
As far as the short term goes, I think Amiibo has, to some degree, helped to achieve this goal. While only a start, Nintendo's NFC figures have gotten Nintendo's famous characters to sit right next to popular Disney characters on store shelves around the world.
The effectiveness of Amiibo works both ways too. Nintendo fans who already own Nintendo hardware may buy Amiibo to use in their games. There are also people out there who buy Amiibo because they like Nintendo characters, but don't currently own Nintendo's latest hardware. There is a strong possibility that they buy an Amiibo because they enjoy that particular character, and then later decide to get Nintendo hardware because they have that constant reminder sitting around that they have a toy that is compatible with some software they may be interested in. Either way, it's a win for Nintendo.
Amiibo is only the tip of the iceberg for Nintendo when it comes to spreading their franchises.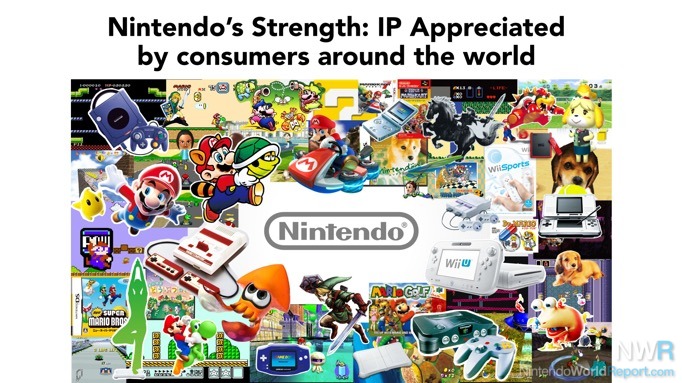 "…we are making progress in our efforts to maximize the value of Nintendo IP for our consumers via a variety of different communication methods, including licensing our IP to visual content and a range of other character merchandising products." – Iwata (March 2015)
Based on Iwata's comment above, it really does look like Nintendo is looking to help spread their brand awareness by having some of their characters possibly appear in movies and TV shows. Maybe the Pikmin animated shorts last year were a test of such an idea. Iwata also reiterates here that he would like to have more licensed character merchandise. This confuses me slightly since there is already a ton of it out there (trust me).
Also, who knows, maybe that long rumored Nintendo theme park could come about as part of this initiative.
Other comments lead me to believe that Iwata is also very careful about how Nintendo's characters will be utilized. He is open to all sorts of ideas, but is also cautious.
"Also, we will be flexible about forming licensing relationships in areas we did not license in the past, such as digital fields, provided we are not in direct competition and we can form win-win relationships." – Iwata (Jan. 2014)
In the end, this new push to increase brand awareness through the utilization of their world-famous characters seems to be the right way to go, especially if they are successful in helping to drive people to their core business model. Increasing brand awareness in an effort to do so is one of the reasons they are bringing their characters to mobile devices, but more on that a little later.