We picked out our seven favorite games. See what rocked our E3s.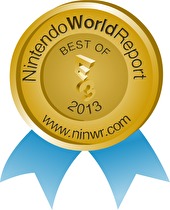 Instead of doling out awards for best graphics or gameplay or Pac-Man Vs. clone, we decided to just highlight seven games we thought were exemplary at E3. These are games that impressed us, and caused some of our staffers to excitedly tell the others "yo dude, you have got to play this!"
The deliberation involved our E3 team, including myself (Neal), Jonathan Metts, Michael "TYP" Cole, Alex Culafi, Guillaume Veillette, Andrew Brown, Jared Rosenberg, Justin Berube, Kim Keller, and Aaron Kaluszka. So if you think we're crazy, you can blame us.