Cowboy Jed says: LOOK AT THE FOOTAGE!!!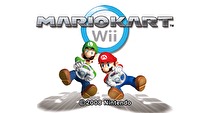 Name: Mario Kart Wii
System: Wii
Year: 2008
Innovations: Bikes, motion controls, expanded online features, focus on casual gamers, Mii usage
The DS had become a huge success for Nintendo, thanks to tried and true franchises such as Mario Kart DS alongside new series like Brain Age and Nintendogs, all utilizing the unique features of the handheld in exciting ways. Nintendo was hoping to catch lighting in a bottle for a second time with their next console. Presented as the Revolution in 2005, the Wii took the gaming world by storm with its approach to motion gaming. No longer would players be confined to simply pressing buttons. The standard Wii Remote controller could easily become anything from a sword to a steering wheel. The posibilities were almost infinite, and all players could think of was how Nintendo's franchises could benefit from such an idea.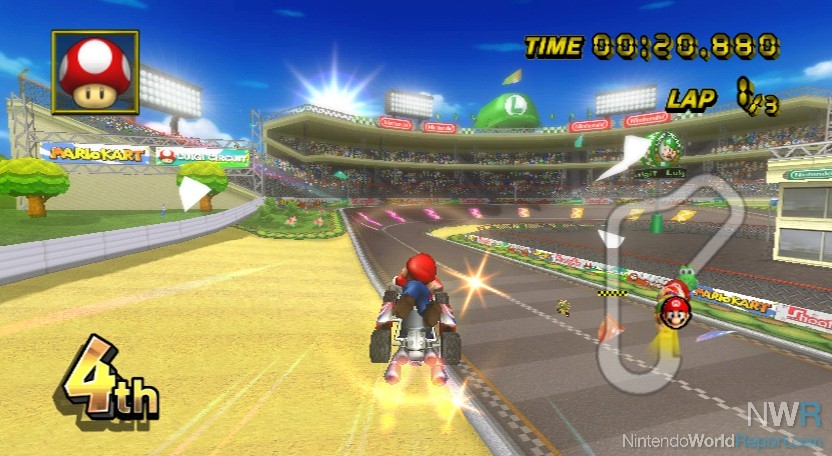 It didn't take Nintendo long to announced the next Mario Kart game. At E3 2007, Nintendo showed the first footage of the creatively titled Mario Kart Wii. For the most part, it looked like it would play exactly like the other games. Its claims of fame would be minimal, but they would also be both significant of the Wii experience as well as an improvement of already existing concepts.
The first innovation was the most obvious: bikes. Previous Mario Kart games had already played around with vehicles that were different from the standard karts, but Mario Kart Wii was the first time a different type of vehicle would be available for players to enjoy. Bikes offered a different set of stats from the karts, though they almost controlled similarly to the karts, so in the end it was a matter of preference.
The other big innovation in Mario Kart Wii is the motion controls. Games like Excite Truck had proven that racing games on the Wii could not only be done but could add a layer of depth to a title. Excite Truck in particular had a learning curve to overcome. Once players did, though, they felt a grand level of satisfaction not seen in any other kind of game.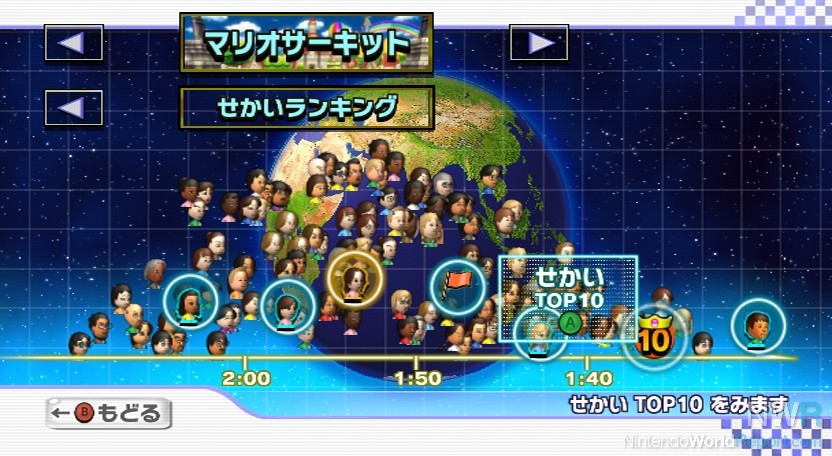 Excite Truck set the standards high for motion controls in racing games, and people expected Mario Kart Wii to deliver. Nintendo sold it heavily, even if the game did feature traditional controls for those that preferred them to motion controls. So much so that they even included with every game the infamous Wii Wheel, a plastic shell in which you could attach a Wii Remote controller into. The Wii Wheel was mainly an accesory that made the game more "real", but it wasn't really neccesary for the enjoyment of the game.
The motion controls themselves were received with mixed expectations. Plays that had embraced the Wii's motion controls quickly adapted to them, refusing to play the game any other way. Purists, though, decided to stick to their Classic Controllers and GameCube controllers for a more traditional method of racing. To those that did accept motion controls they felt that they added depth to the game. Much like with Excite Truck, players had to learn to "drive" their karts or bikes after years of relying on traditional controls, and once they nailed down the controls the experience gained far more significance.
Motion controls were a key component in Nintendo's Blue Ocean strategy. Thanks to the immense success of Wii Sports and Wii Play, Nintendo had a brand new audience to cater to. This new mentality meant that some of their broader franchises would have to consider this new audience when designing the game. The Mario Kart franchise already had a casual appeal, and Mario Kart Wii intensified it. The motion controls and the Wii Wheel were part of it.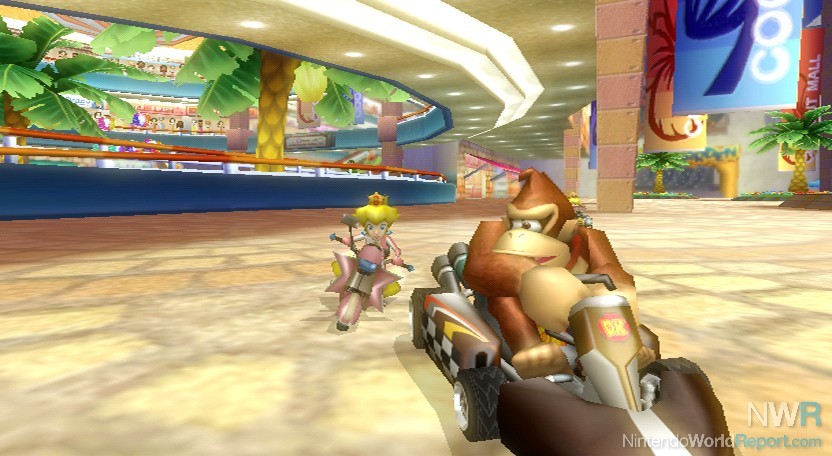 Mario Kart DS's biggest innovation, online play, was brought back to Mario Kart Wii and improved upon significantly. The Friend Code system was once again present, but the matchmaking capabilities were much better than in the DS iteration. This was courtesy of the Mario Kart Wii Channel, a channel that could be accessed through the game or installed onto the Wii's memory. Here players could log in, check on their friends list and see which players are online. Not only that, matchmaking was easy, quickly finding players that were logged on. To this day it is seen as one of the best online experiences in any Wii game.
Much like Mario Kart DS, Mario Kart Wii was a huge success, helping the Wii further establish itself as the leading console of this generation. Player reception towards the game, however, was somewhat mixed. The online play, additional content and solid motion controls earned it the praise of many, but some players felt that Nintendo had focused too much on catering to casual gamers, thus leaving the game feeling a tad unbalanced. Despite where you stand in the argument, Mario Kart Wii is still a very popular entry in the entire franchise.