The end of an era and the death of expansion ports.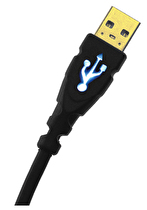 After the GameCube, Nintendo no longer had to rely on the use of proprietary expansion ports on their consoles to expand their capabilities. The advent and standardization of USB not only changed how devices connect to gaming consoles, but changed the computing world as a whole. With the GameCube's successor, the Wii, Nintendo opted to include two USB ports on the back of the console which were utilized to support devices such as the LAN adapter and Wii Speak. The move to support USB ultimately put the final nail in the coffin for the future of proprietary expansion ports for Nintendo home consoles.
Through expansion ports and devices, Nintendo has tried several different ways to increase the capabilities of their consoles over the past few decades. Some of the devices were extremely successful and brought both new and intriguing concepts to Nintendo fans and the gaming industry. At the same time, others either did not get out of the development stages, and the large majority or were only available in Japan in limited quantities. Having a unified standard in USB potentially drives costs down for manufacturers and could also give USB-capable expansion devices a better chance at seeing release outside of Japan. Even though USB has more or less killed the expansion port, Nintendo will still deliver compelling and competent hardware without this once prevalent part of home consoles.