On one hand, the Wii is getting franchises that never showed up on the GameCube. On the other, there are still plenty of titles that would be perfect on Nintendo's latest console, yet aren't.
The GameCube release calendar was a wasteland. Lacking much of the third-party support of the PS2 and Xbox, the GameCube always felt a bit anemic.
With the Wii still selling out two years later, things understandably changed. It's undeniable that franchises that had avoided Nintendo platforms for the last decade are now finding their way to the Wii. However, it's also true that many of these Wii entries are spin-offs or sub-games.
To most gamers, the third-party question remains unanswered. Is the Wii "there," or is there still a long way to go?
Carmine Red and Nick DiMola have settled the issue in their minds. In this feature they both seek to state their cases. First, Carmine puts forth his case that support for Wii is what the GameCube always lacked. After that, Nick argues that any progress made isn't good enough, because the Wii is still lacking the sort of games that Nintendo gamers deserve.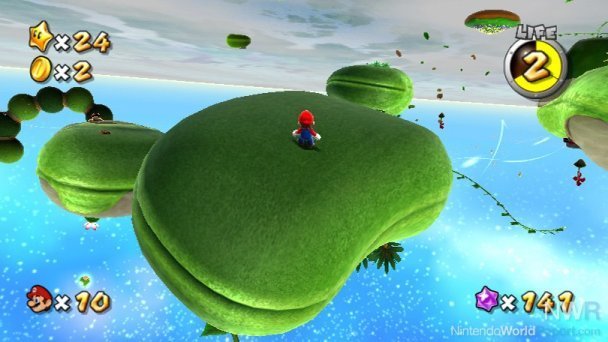 Is Mario standing on top of this planetoid, or on the bottom? Are Nintendo fans getting more gaming choices, or are we getting snubbed just as before?