Everything is new (and illuminated) in this lengthy premiere of season two.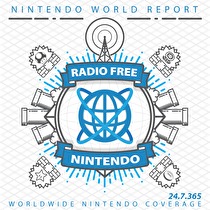 Subscribe via iTunes (Please rate and review, too!)
UNDER NEW MANAGEMENT
Let's get this show on the road!

The farewell/Year-in-Review episode with Karl and Obi is still coming, eventually (like Karl's reviews), but we decided to get rolling with the new gang and a new format. In fact, this show is so fresh, we're calling it the start of Season Two! Jonny takes over hosting duties and welcomes to the show:
Greg Leahy, England's Ex-Favorite Son

Jon Lindemann, Canada's Favorite Ex-Pat

James Jones, NWR's Favorite Ex-Community Manager
We gab at length about our holiday gaming sprees, then jump into a huge, luscious pile of listener mail. James even gives us the pulse of the forums, and our medical opinion is that they may need to cut down on the meds. There's so much community stuff that we put it in a separate segment, so the show wraps up with a look at the past week's most interesting and/or hilarious and/or rage-inducing news stories.
We're still playing with the lineup and the show format, so please tell us what you think!
Credits:
This podcast was edited by James Jones.
Music for this episode of Radio Free Nintendo is used with permission from Jason Ricci & New Blood. You can purchase their new album, Rocket Number 9 directly from the record label, or call your local record store and ask for it!