On our fourth anniversary together, the RFN crew just do what it do.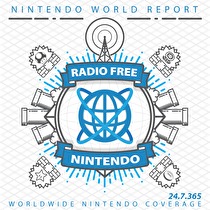 Subscribe via iTunes (Please rate and review, too!)
On this fine episode, we start by noting a nice milestone -- four years with the RFN crew you know so well. However, we waste little time in getting on with the episode, starting with New Business As Usual. Lindy gets it going with Terraria, the 2D side-scrolling tribute/rip-off of Minecraft that might be even more appealing than its source material. James, having solved his Xbox woes last week, finally delves into Deus Ex: Human Revolution and finds it to be ripe with gameplay possibilities. Jonny breaks the Nintendo cherry for this show with updated recommendations for Nano Assault and VVVVVV on 3DS. He also has some thoughts on a PC shooter called Hard Reset, and he spins a heart-warming tale of a 30-year-old man playing Dungeons & Dragons for the first time. Any and all video game fans ignorant of D&D should take heed! Greg wraps up with much more in-depth impressions of Mega Man X2, plus analysis of Shinobi's closing stages and bonus content.
In part 2, we catch up with your Listener Mail and have some excellent questions and topics from the audience. At your request, we speculate on Miyamoto's next genre and the possibility of having multiple online platforms/storefronts on Wii U. We also debate how reviewers should handle buggy games like Skyrim, and we try to pull dear Sgt. Foster out of his Nintendo rut. Send your own email and we may just answer it on the show!
Finally, we announce the winner of RetroActive #21, and it's none other than Fire Emblem: The Sacred Stones. Many voters cited the fact that this series has rarely been mentioned on RFN, and that's going to change very soon. It's part of the 3DS Ambassador program, so there's a chance you might already have this game for free and just needed an excuse to play it. Now that you've got one, head over to the official RetroActive forum thread to leave your thoughts and see what others are saying as they play along.
This podcast was edited by Greg Leahy.
Music for this episode of Radio Free Nintendo is used with permission from Jason Ricci & New Blood. You can purchase their newest album, Done with the Devil, directly from the record label, Amazon (CD) (MP3), oriTunes, or call your local record store and ask for it!
Additional music for this episode of Radio Free Nintendo is copyrighted to Nintendo, and is included under fair use protection.