I am posting this Podcast page for Karl who is out with da ladiez right now. NOT KIDDING.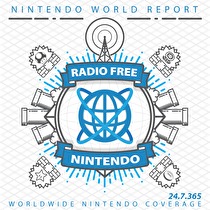 Subscribe via iTunes (Please rate and review, too!)
THIS IS WHERE THE NEWSPOST GOES
Holy Hell they got pissed this time.

Wow look at this place; the nostalgia is rushing back to me. I haven't written a newspost for Radio Free Nintendo since 06! Wow. Well gang, I'm not on this podcast (lucky you); instead it's got the three main gang, arguing like I've never heard them argue before.
I mean holy crap: Jonny gets tired and pissy, then pisses off Karl, who CUTS TO A COMMERCIAL instead of continuing the discussion. It's like reality TV.
This ep the gang discuss all the reader responses regarding last week's Zelda feature. There are lots of thoughts included here, and if you agree (or disagree) please e-mail us or speak up in Talkback.
And let us know what your favorite Zelda dungeon is.
Credits:
This podcast was edited by Karl Castaneda. (BUT THE NEWSPOST WAS BY EVAN BURCHFIELD WOOT)
Music for this episode of Radio Free Nintendo is used with permission from Jason Ricci & New Blood. You can also purchase their album directly from the iTunes Music Store
BTW, I really do say pwn in real life. It's more of an ironic, self-mocking type of "pwn" instead of actually saying "wow, get pwned." ....or maybe I do both.