The Burch is back!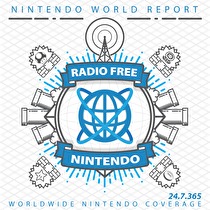 Subscribe via iTunes (Please rate and review, too!)
Killer 7 4Lyfe, kids.


It's not often that we can coax Evan Burchfield into doing an episode, so we made this RFN a special one. You can count on plenty of existentialism, post-modernism, and other -isms that I don't fully understand. Also, it would appear that Sin & Punishment has been released, and that's a big deal or something.
In the news segment, we discuss the newest Smash Bros. character and whether or not it means the end of Ness, as well as the prospects of a Suda 51-developed Fatal Frame. Let's just say I'm more excited about this than Jonny and Evan.
Rounding out the show is a discussion on whether or not the Zelda series is getting tired. Phantom Hourglass's release might represent a turn for the franchise, but we might just be getting tired of Link. You don't want to miss this one.
See ya next week, everybody!
Credits:
This podcast was edited by Karl Castaneda.
Music for this episode of Radio Free Nintendo is used with permission from Jason Ricci & New Blood. You can also purchase their album directly from the iTunes Music Store