A day late, but also awesome. So it's a give and take kind of thing.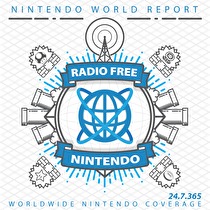 Subscribe via iTunes (Please rate and review, too!)
Burchfield ain't got nothin' on me.
Your mom likes Yaris.


Yea yeah, I know you guys like Evan doing his little "newspost humor" bit, but that crap is lame. We all know I'm the best there ever was about describing a podcast that I appear on, once a week, here on NWR. Man, it kind of puts your life in perspective when that's your one claim to fame, huh?
MOVING ON.
This show's a doozy. Jonny couldn't make it (something about the "real world," whatever that means), so we called in yet another favor from the Player One Podcast's Dan Dormer. Together, he, Mike, and I discuss the woners wonders of Yaris on Xbox Live, the Ratchet and Clank demo on PSN, and some Nintendo goodness just for good measure (Horse Life! Whoo!).
For the feature, we go to town on last week's Nintendo conference in Japan. A new Fire Emblem, Advance Wars, new details on WiiWare, and a whole lot more can be found here, so you don't want to miss it.
Remember to send us your latest and greatest comments to our email address, and while you're at it, hit up iTunes and Digg via the links above.
See ya next week, folks!
Credits:
This podcast was edited by Karl Castaneda.
Music for this episode of Radio Free Nintendo is used with permission from Jason Ricci & New Blood. You can also purchase their new album, Rocket Number 9 directly from the iTunes Music Storerecord label, or call your music record store and ask for it!