As it turns out, the sequel to one of the best games of last generation looks pretty good.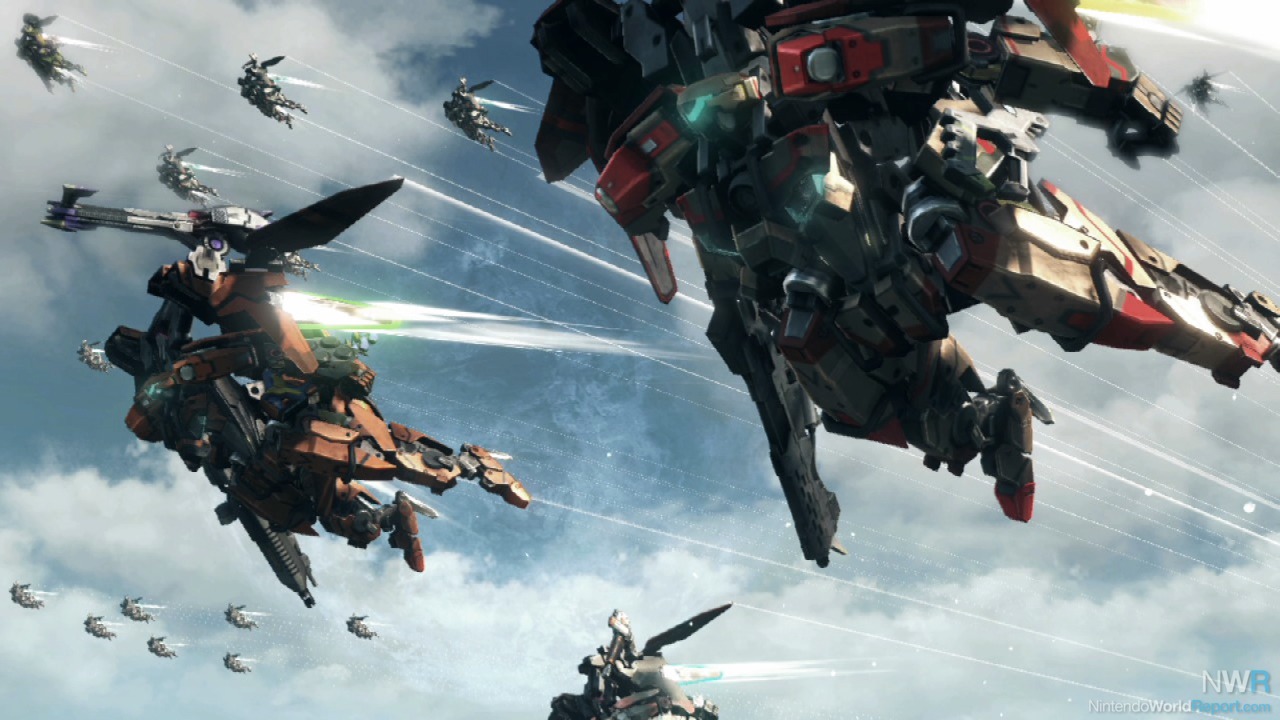 Xenoblade Chronicles X is the upcoming kind-of-but-not-really sequel to 2012's (really 2010's) Xenoblade Chronicles on Wii. Pegged as a spiritual follow-up that tackles similar themes with a new story and cast, X continues Monolith Soft's wonderful JRPG/MMO hybrid gameplay in high definition on Wii U. The game is now delayed into 2015 and it isn't playable by the E3 crowd, but Nintendo fortunately graced us with a new trailer and well over a half-hour of gameplay footage.
Surprisingly, outside of its title, the new X trailer tells us a lot less than many of the other trailers this game has received. The story seems to be dealing with another invasion (from outer space this time), and the trailer teases the return of the Nopon race at the very end, which Riki was a part of in the original Xenoblade Chronicles. While the trailer had much less focus, at least we know Xenoblade Chronicles X is now called Xenoblade Chronicles X.
As for those 40 minutes of gameplay or so they showed on Nintendo Treehouse Live, it was the very beginning of the game, so there were no playable mechs to be seen in those opening areas. It's worth noting that the next two paragraphs are going to be me describing the basic premise and story intro I saw to the demo, so any of you who are sensitive to minor spoilers should skip two paragraphs after this next one for gameplay talk (starting with "As opposed to...").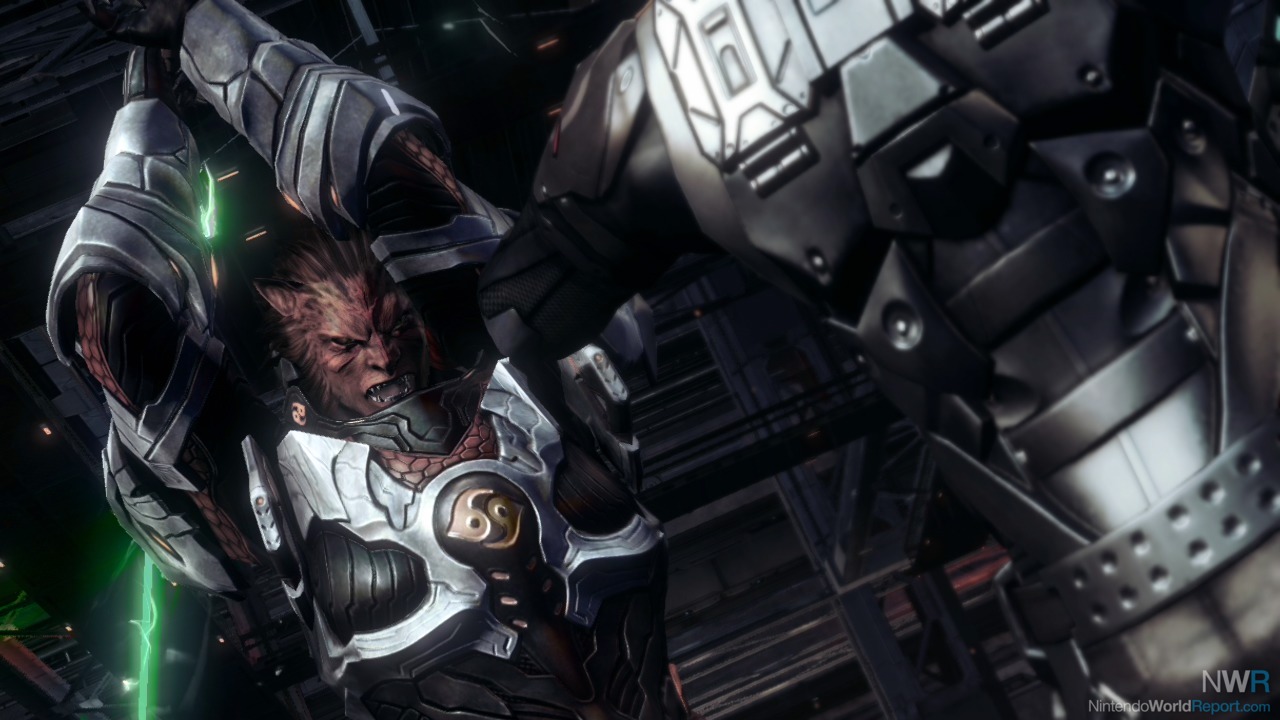 The plot of the game, as I gathered, involves two alien factions fighting a war unrelated to Earth right above Earth's orbit (seemingly coincidentally). The military prowess of these races far outmatches that of humanity, so as Earth gets destroyed as a matter of circumstance, the humans are trying to escape their dying planet while fending off aliens who don't really see much of a threat in humanity. Earth blows up, and a city-sized ship representing the United States seems to be the only (or one of the only) surviving packets of humanity. Thanks to an alien attack, the ship makes a crash landing into an alien planet (mostly everyone survives, thankfully).
From here, your protagonist wakes up from stasis and you get to the customization screen. The plot then seems to involve you building society and cities from the remnants of humanity. The person giving the demo was saying how your job would involve finding farmers and people with skills that wouldn't normally exist within the military (who are the first to wake up and the majority of those building the new society).
As opposed to Shulk in the last game, Xenoblade Chronicles X allows you to customize your character's appearance and gender. This is a good thing, but I hope there are also preset voices that can make your character just as interesting as Shulk was in the first Xenoblade.
As your character steps into the world, it becomes clear that this game is ostensibly Xenoblade on a grander scale. X looks better (though some textures are rough and there does appear to be a downgrade since the initial reveal trailer), there are still huge over-leveled monsters to fight as soon as five minutes in (one brontosaurus-like dinosaur monster was so big that the main character model was only as big as the dino's toenail), and the world is sprawling. A phrase commonly used in games of scale that was used in the demo is "if you see it, you can go there." This exploration is made easier thanks to a lack of fall damage and a very generous jump, meaning that going down or up a cliff should be relatively easy. Perhaps all of this reliance on scale means that the world will be fully connected this time around rather than being separated by the Wii game's loading screens.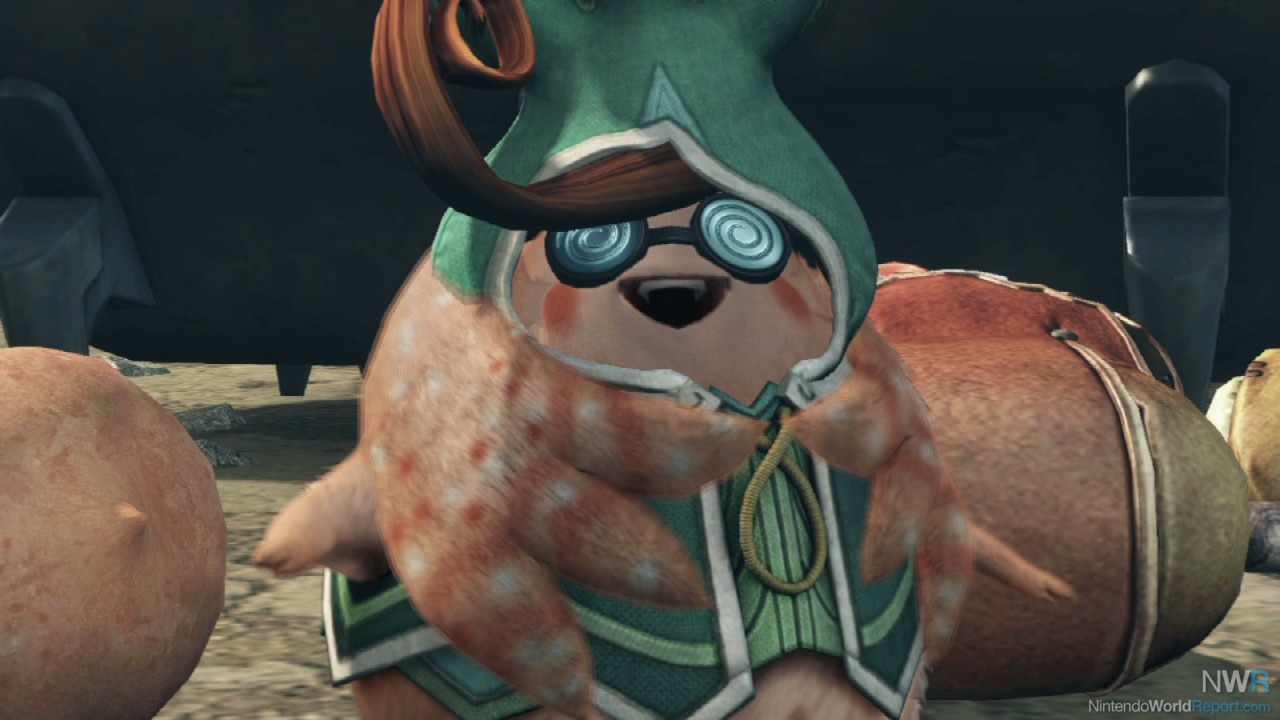 The combat, meanwhile, also seems like a slightly bigger version of the original Xenoblade. While you have a moveset and abilities displayed on an "Arts Pallet" that you use via a JRPG-style menu selection, the movement is in real time like an action game. So while you are using moves that are impacted by both TP (essentially move power points/mana) and a timed recharge, you are actively positioning yourself around the enemy to dodge using skill and deal the most damage-per-second possible. Additionally, the enemies range from passive to aggressive, with some changing aggression based on the weather.
I don't think I saw everything that was new in the demo versus what was in the original game, but I saw bullet-based gunplay and a greater focus on long-ranged attacks. One of the interesting features was the dynamic relationship between long and short-ranged battling. If you fight up close with melee weapons, your TP charges faster and you can use more special attacks as a result. If you fight from afar, you fight safer but your TP charges more slowly. This is all happening while fighting along with your partner, who is able to fight alongside you, revive you if they get to you in time (at a cost of TP), and trigger a special move called Soul Voice that can grant bonuses or health if you press the B button at the right time in the middle of battle.
There are still quests and there are still many of the same building blocks we know and love, so barring any multiplayer surprises, the core gameplay of Xenoblade Chronicles X seems to be that of Xenoblade Chronicles on Wii, only bigger and better. I don't know about you, but that sounds pretty great to me.