I didn't expect to give such a high score to a game I originally knew so little about. Then again, I didn't expect to play one of the best RPGs of the last ten years, either.
Xenoblade Chronicles arrives this month in North America after the year-long Operation Rainfall campaign to bring it stateside and nearly two years since its Japanese release. A measurable few anticipate the game as one of the best Japanese RPGs in years. To many, though, it may be just another JRPG, receiving the same indifference given to many turn-based games with low print runs, confusing names, and often even more confusing gameplay. One issue many have with Japanese RPGs is that many aren't necessarily accessible to the average person unless the player familiarizes themselves with the (usually) complex lore and the often-complicated battle systems from the get-go. I'm not so sure I agree with this, but it's certainly an opinion I've heard. Every so often, however, a JRPG comes around that meets the standards of the established fanbase while remaining deep, accessible, and fun to a far more general audience. Chrono Trigger, Mother 3, and Pokémon are great examples of this, and as of this review, I can safely say that Xenoblade Chronicles can now be considered one as well.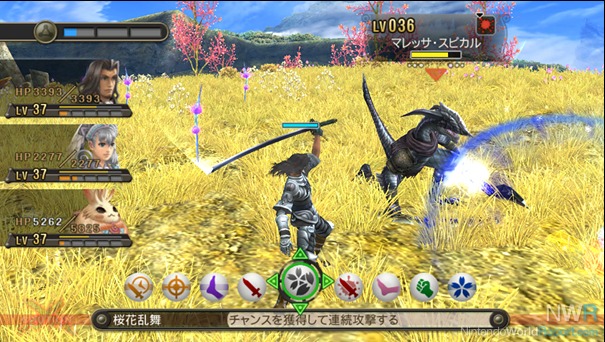 With that said, as a JRPG, Xenoblade breaks many of the turn-based expectations for combat almost immediately. Instead of locking players in a screen of menus and static enemies patiently waiting for their turn to attack, Xenoblade elects to grant full movement during combat. Players use moves (called arts) at certain times in certain locations around the enemy. For instance, the main character uses a move called "Back Slash" that grants double damage to the sword strike if the character is positioned behind the enemy. It's incredibly engaging, bringing a Zelda-like strategy to what could otherwise be a simple battle of heal spamming and opponent beat down. Of course, the combat system is quite deep and complex, featuring a unique skill system that allows characters to inherit the traits of other characters once the relationship between them is strong enough, and a myriad of battle conditions and situations to be aware of. This complexity could be an instant turn-off to some, but Xenoblade handles it in a non-invasive way. While the game rewards you for learning all the intricacies of combat, taking a more simple, action game-like approach doesn't make for a cripplingly complex experience. (I do promise, though, that by the end you will likely be utilizing every combat approach the game offers, as an easily accessible tutorial menu can make the most daunting parts of the game become a new fresh way to play).
The story of Xenoblade surrounds a boy named Shulk, who discovers he is able to wield an ancient weapon called the Monado that allows him to see into the future, and follows him as he uses this weapon to take on the Mechon, an army of mechanical invaders. Or, at least, that's all the back of the box will tell you. In reality, the game ventures much deeper, wading into issues of religion, gods, ancient races, genocide, and vengeance. As soon as I thought I understood the big picture, another mind-blowing piece of the puzzle added itself to the story. Only in the game's final hours does the plot coalesce, and reaching that apex left me with a satisfying sense of the journey. The game remains coherent throughout (though it takes a few convoluted detours toward the end), showcasing characters with interesting stories, motives, and dimensions, and a plot line worth investing in regardless of what style of RPG (or game in general) you like to play. During each play session, I consistently played for an hour longer than planned, not for exploration or combat, but out of a general desire to see what would happen next.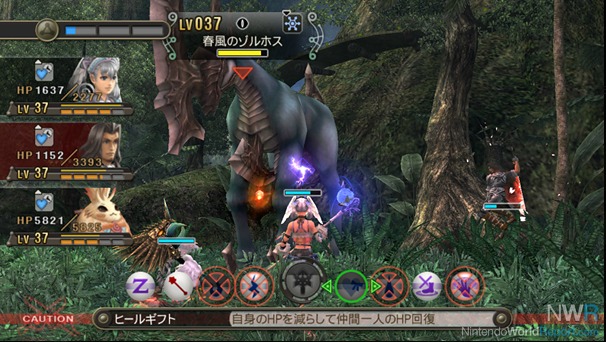 The game world is absolutely massive, separated into areas with plenty of potential for exploration outside of the main story. The world has an organic quality, with animals, monsters, towns, fields, oceans, mountains, and far more to explore and interact with. Although maybe not quite as large as Skyrim, the world of Xenoblade shares a similar concept—if you see a location, you can likely travel to it. The game also sports a wonderful fast-travel system. You can travel to any checkpoint that you've visited on a whim (so long as a battle isn't being conducted at the time), making some last-minute upgrades before a particularly challenging boss an absolute breeze.
The boss fights in Xenoblade are likely my favorite part of the entire experience. As with Zelda games, the bosses in Xenoblade are structured somewhat like puzzles, forcing the player to discover an optimal technique for facing them, as doing otherwise will usually result in immediate annihilation. For this reason, many of these bosses are quite difficult and require multiple tries to gain a general understanding of what you're actually supposed to be doing. With that said,the bosses are fair, and all of the challenge in the game feels genuine, though traditional RPG grinding may need to occur to beat some of these, especially if you rush through the main story and do minimal side quests.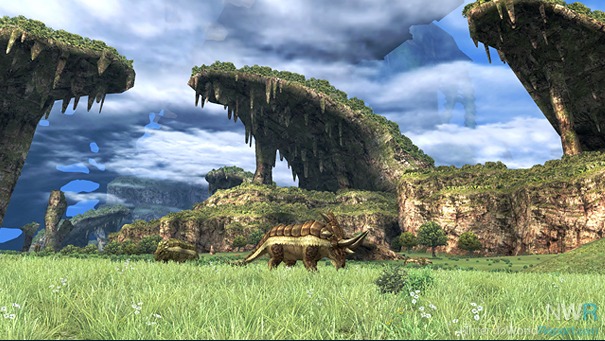 A common statement about Xenoblade is how the game is quite beautiful, and pushes the Wii to its limits. While I wish it were true, I cannot honestly say the same. Graphically, the game is inconsistent. At best, some grassy fields and other landscapes do look great. At worst, some character models can look like they came out of a Nintendo 64 game, and at least one-third of the game's textures are fairly unattractive. Although it feels somewhat nitpicky in relation to the fantastic package this game is otherwise, I felt it worth bringing up. I mean, even the beautiful parts of the game have a jagged look, a fact that somewhat takes away from the experience. Sound fares much better in Xenoblade, with high-quality voice acting and a soundtrack with enough memorable songs to make me consider an album purchase at some point in the near future.
When all was said and done, Xenoblade took about 60 hours to complete, with only a few hours of side quests and exploring done underneath the story. If I just ran through the story, I bet I could knock that down to slightly under 50, but if I played every single side quest, beat every single secret powerful enemy, collected every piece of armor and weaponry I wanted, and did everything this game has to offer, I could probably expect over 100 hours of gameplay. Despite a few minor gripes, I have to say that I really treasured the overall experience. I would go further than saying this game is really good, however, and go as far as to say that Xenoblade is great. Not in a "really good" way, either. This game is great as in "unusual or considerable in degree". Xenoblade Chronicles is considerable in the production value it took to make something of this scope; Xenoblade Chronicles is considerable for telling a story with more layers than one can count while retaining a level of accessibility for people of any walk of life; Xenoblade Chronicles is considerable for having an active combat system more engaging than anything I have seen in years. Although, with all things considered, Xenoblade Chronicles is really good, too.