Sakurai highlights upcoming Smash Bros. features like Amiibo integration, the Wii U Trophy Shop, and even more details on the 3DS version.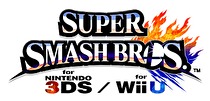 Welcome to This Week in Super Smash Bros., our weekly recap of the various updates, images, and information regarding the upcoming Super Smash Bros. games for Wii U and 3DS. Here's a look at what the game's creator, Masahiro Sakurai, shared with us this week, along with his comments.
Monday, 10/06/14: Conquest Mode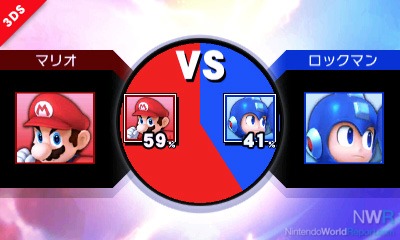 Conquest mode is now open to overseas players. This is when things finally get serious. We've increased the frequency for updates, too. The Global Smash Power rankings will get interesting with more players involved. Connect online, and keep updating your status. This screenshot is the result from the last Conquest challenge. (image is from the Japanese version)
Tuesday, 10/07/14: amiibo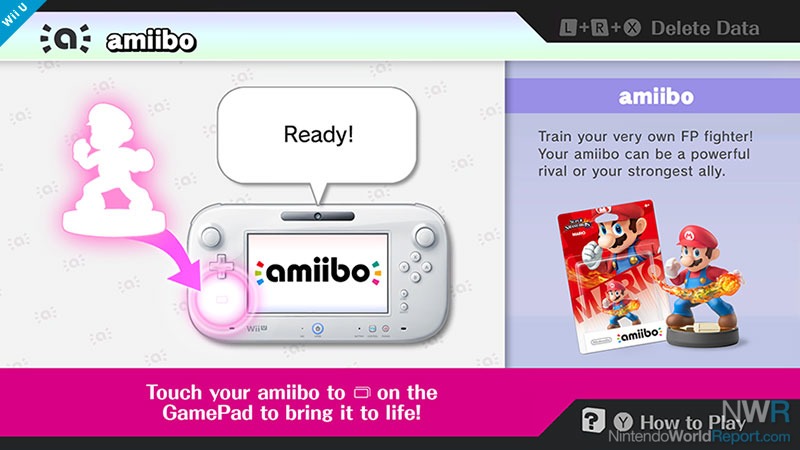 For the first time ever in the Super Smash Bros. series, you can play with a collection of real-life trophies in the form of amiibo. Simply touch them on this part of the GamePad. This particular screen is dedicated to activating amiibo, but you can also tap your amiibo on the GamePad at the character-selection screen to let that character join the battle.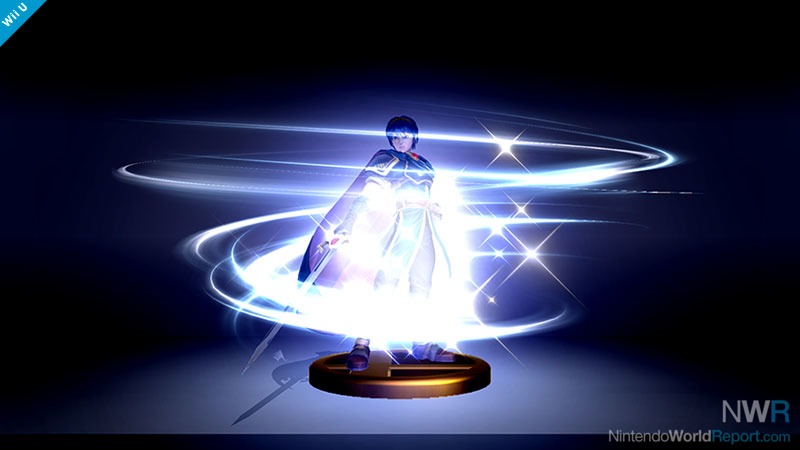 Once you do, the trophy of your amiibo character transforms into a Figure Player (FP)!! FPs fight and develop on their own.
Wednesday, 10/08/14: Magicant (3DS stage)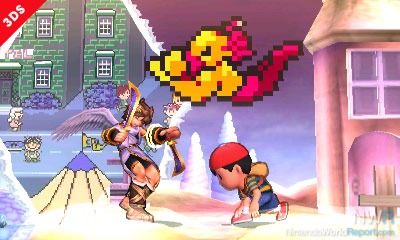 The Flying Men that appear in the Magicant stage will ally with the first fighter that touches them. Watch out for their flying cross-chop attacks! They also accumulate damage, and a grave gets erected every time a Flying Man falls in battle. And of course, only up to five Flying Men can appear at a time.
Thursday, 10/09/14: Trophy Shop (Wii U version)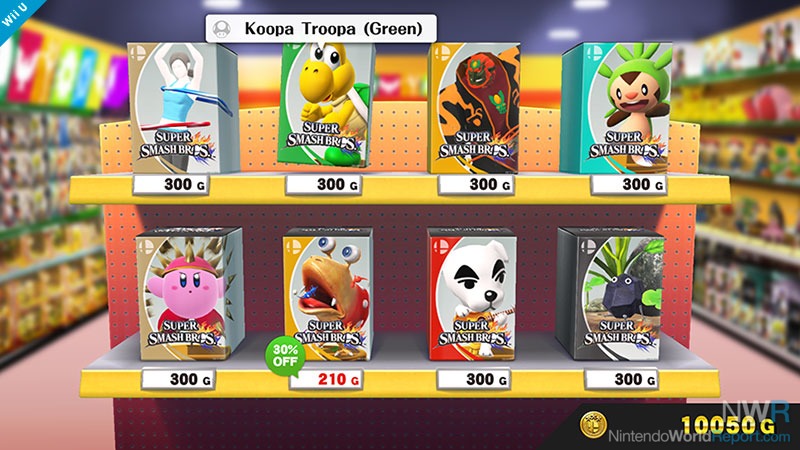 Here's the Trophy Shop for the Wii U version. It operates identically to the 3DS version, but it sure has a different feel, doesn't it?
Friday, 10/10/14: Home-Run Contest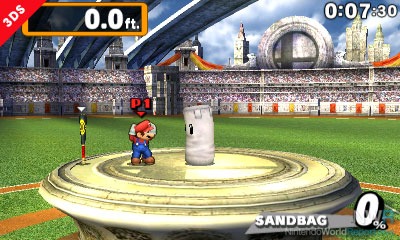 Unfortunately, I've been too busy working on developing the Wii U version that I haven't had a chance to play Home-Run Contest with my Global Smash Power turned on. So fighters, with the game now released worldwide, how are you faring with your home-run distance and Global Smash Power? I wonder if Ganondorf gives you some advantage.