Also a slightly creepy shot of Rosalina in this week's Super Smash Bros. roundup!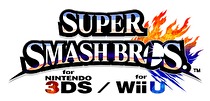 Welcome to This Week in Super Smash Bros., our weekly recap of the various updates, images, and information regarding the upcoming Super Smash Bros. games for Wii U and 3DS. Here's a look at what the game's creator, Masahiro Sakurai, shared with us this week, along with his comments.
Monday, 3/17/14: Smash Ball (Returning item)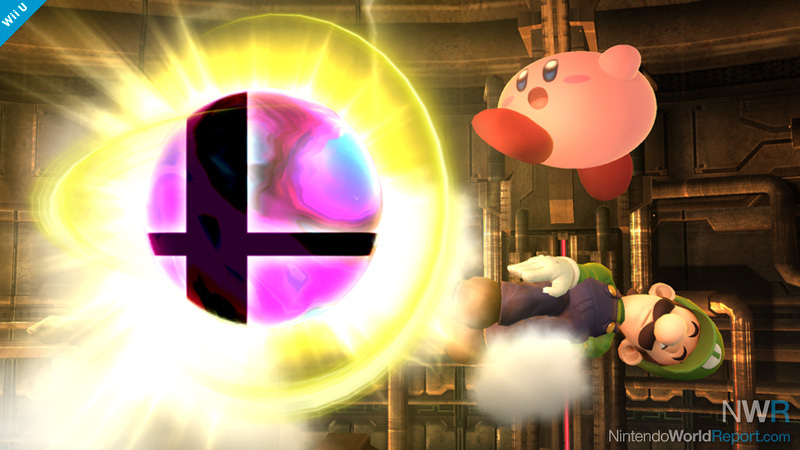 That item that brings victory one step closer...the Smash Ball! Of course everyone wants it! Come to think of it, I haven't introduced any of the Final Smashes yet... Then again, if I introduced every single one, it'd take over a month's worth of posts.
Tuesday 3/18/14: Super Mario 3D Land (Stage info)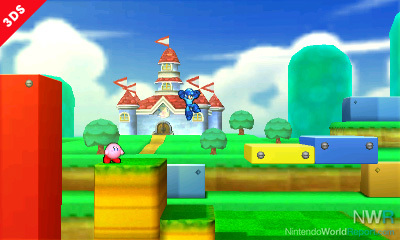 Here's some info on the Nintendo 3DS stage called Super Mario 3D Land! First, it advances by side-scrolling…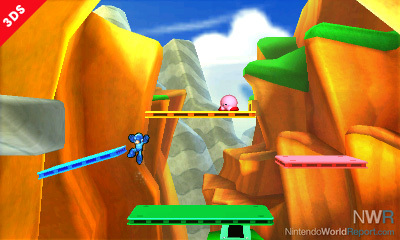 Then you continue into the valley--it's in 3D Land, after all. The protruding stone blocks change the angles of the platforms.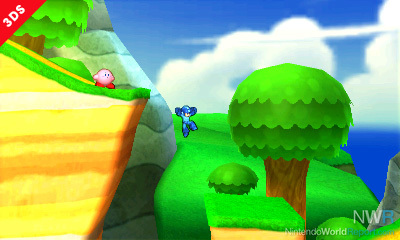 After that, back to side-scrolling. Now it gets you moving--you'll have to trot downhill here.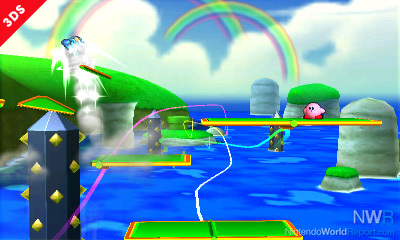 And finally, you get back on rails to go farther into the stage. It takes roughly two minutes to complete a lap, and at the end you go into a giant pipe that takes you back to the beginning. …I know this sequence goes above and beyond a traditional Pic of the Day, so consider this a little something extra on the side from me.
Wednesday, 3/19/14: Rosalina (Random screenshot)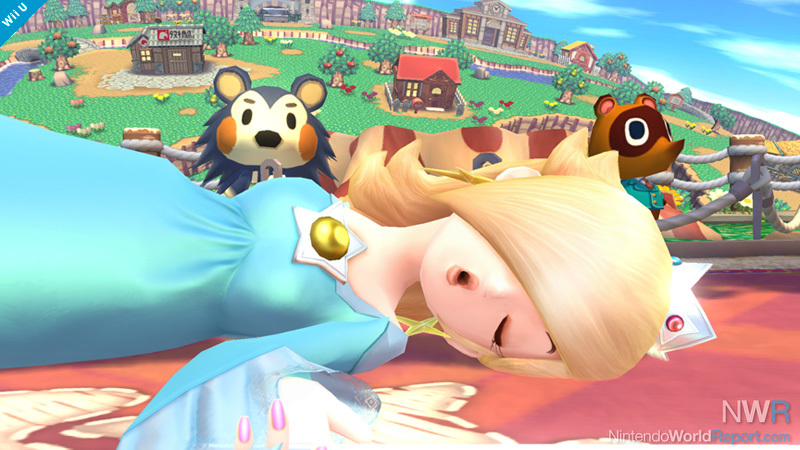 Fallen Rosalina. Strange how calm and nonchalant she looks even when she takes damage. Is it because she's from outer space?
Thursday, 3/20/14: Diddy Kong (character mechanic update)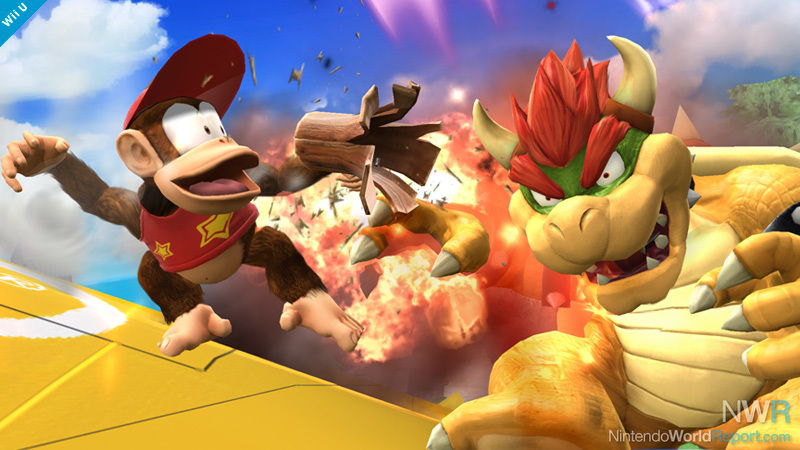 The Peanut Popgun now deals a powerful attack when it explodes. It'll be difficult to hit your target, but when you succeed, the explosion will really blow your enemies away. Give it a shot when you break someone's shield.
Friday, 3/21/14: Phosphora (Trophy)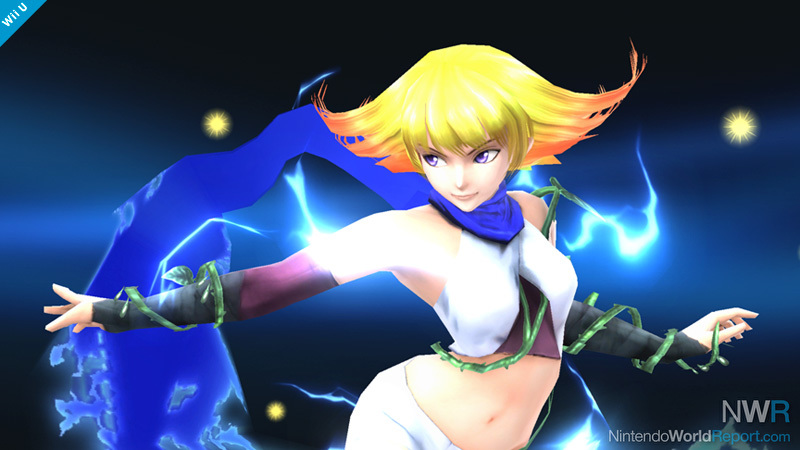 The most powerful commander of the Forces of Nature, Lightning Flash Phosphora!!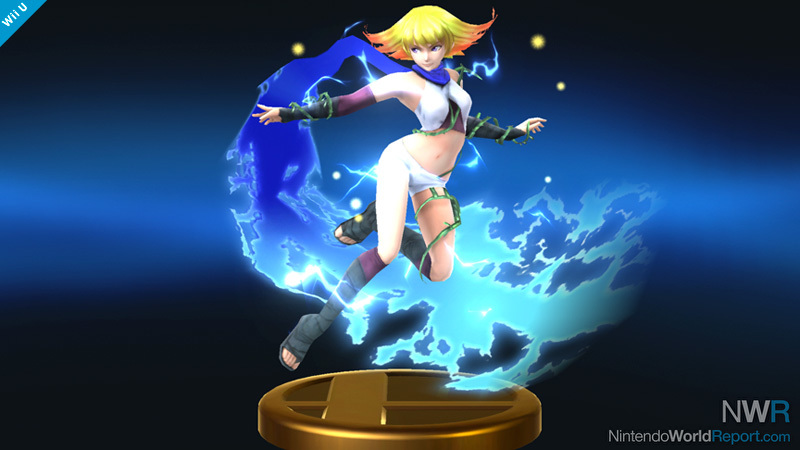 …is a Trophy. The detail in her scarf is amazing.