E3 brings new characters, a 3DS-exclusive stage, and more.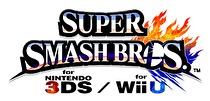 Welcome to This Week in Super Smash Bros., our weekly recap of the various updates, images, and information regarding the upcoming Super Smash Bros. games for Wii U and 3DS. This week was filled with E3 news aplenty, and NWR has you covered! You can check out hands-on previews of the 3DS and Wii U versions of the game, read our liveblog of the highly informative roundtable discussion led by series director Masahiro Sakurai, or check out a host of other news stories and content—Smash Bros.-related and otherwise—from E3 elsewhere on the site.
But our focus here is on information shared by Mr. Sakurai via Miiverse and the Smash Bros. website, and this time there was a bit of info that you may have missed if you were strictly following E3 coverage. Here's a look at what he had to show this week, along with his comments.
Monday, 06/09/14: Meloetta (New Poké Ball)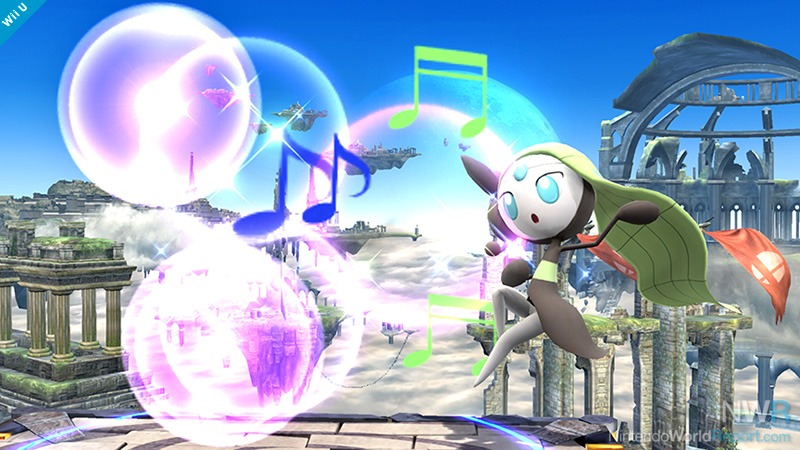 Remember the video that introduced Greninja joining the battle? Every Pokémon that appeared in that video will make some kind of appearance in Super Smash Bros! By the way, here's one of the Pokémon that didn't make an appearance in that video--Meloetta. Its vocal attacks reflect off land forms, so they'll be especially effective in a closed environment.
Tuesday, 06/10/14: Golden Plains (New 3DS stage)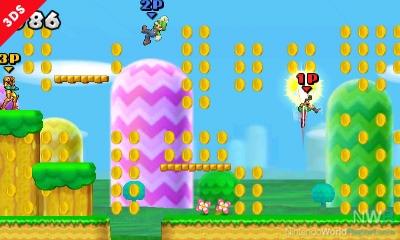 New Super Mario Bros. 2 is a game where you collect tons of coins. Thus, it's only natural that many coins will appear in this stage… Wait, is this really Super Smash Bros??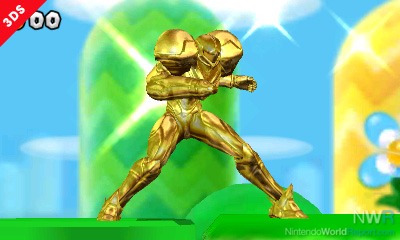 If you collect 100 coins, you transform into a gold fighter! For a short period of time, your attack power will increase and you won't flinch when you receive attacks. This unique stage's name is Golden Plains and it's exclusive to the 3DS version.
Tuesday, 06/10/14: Mii Fighters & Palutena (New characters)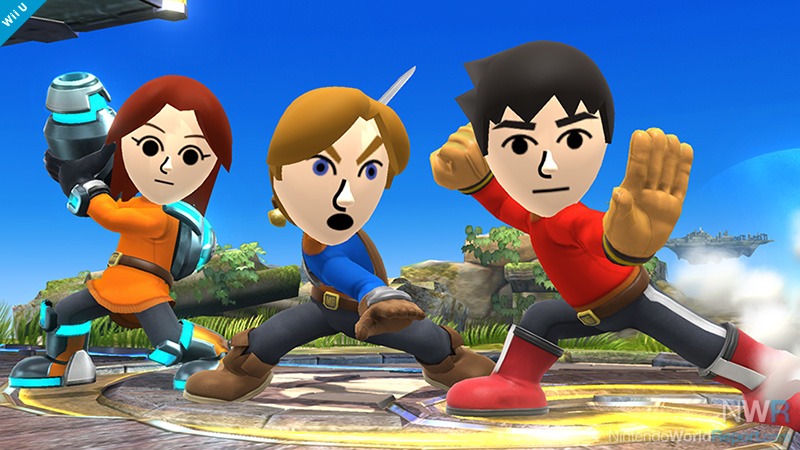 An announcement has been made at E3: Mii Fighters are joining the battle!! "You can fight--anyone can fight!"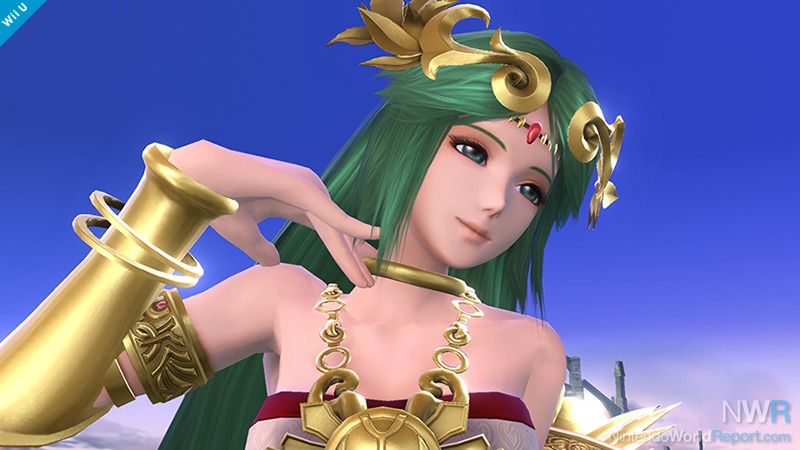 And Palutena is joining the battle! She's using a lot of powers in the video we released, but these are only a few of the powers featured in Kid Icarus: Uprising.
Wednesday, 06/11/14: Pac-Man (New character)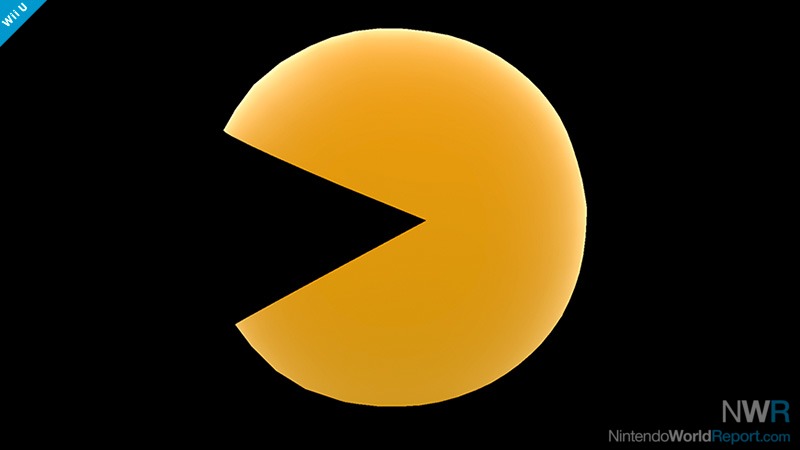 A surprise announcement. A milestone of video-game history--PAC-MAN joins the battle! He's even older than Mario!!
Thursday, 06/12/14: Home-Run Contest (Returning mini-game)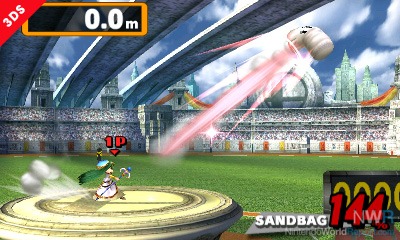 The goddess is up to bat for the Home-run Contest, a returning mini-game on the 3DS version! It's been streamlined with added features here and there, like sturdier glass and doubled speed for long hits. You can also have fun comparing your rankings for this mini-game with your Global Smash Power.
Friday, 06/13/14: Mario, Mega Man, Pac-Man, and Sonic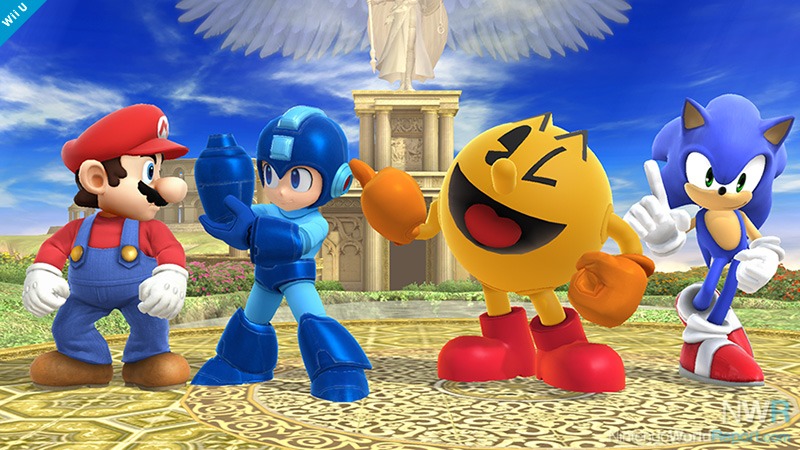 This is quite a line-up of characters for the gaming world. I mean, it's amazing enough that Mario can fight Pikachu. I hope you enjoy this truly unique celebration!!
CHARACTER GALLERIES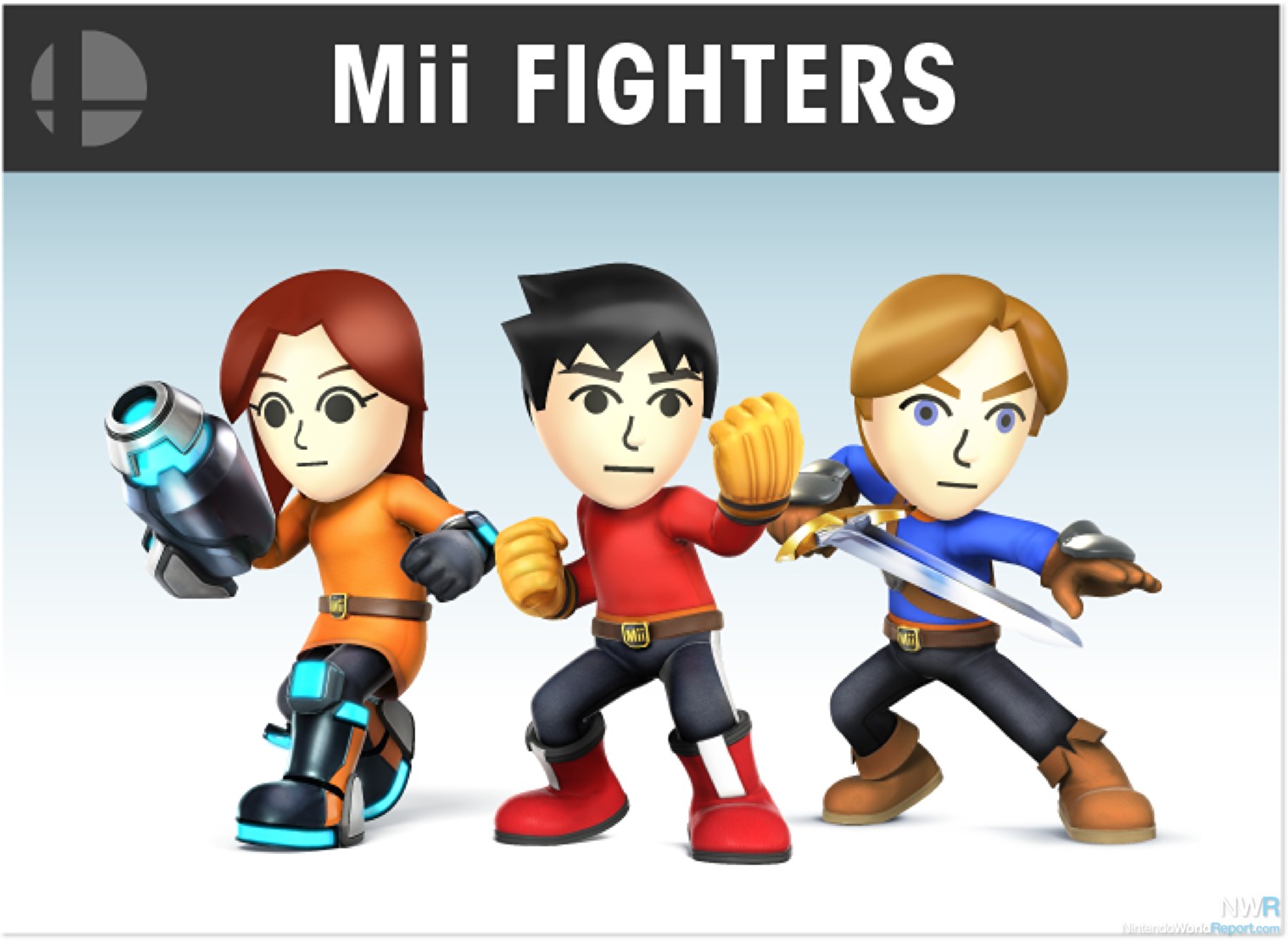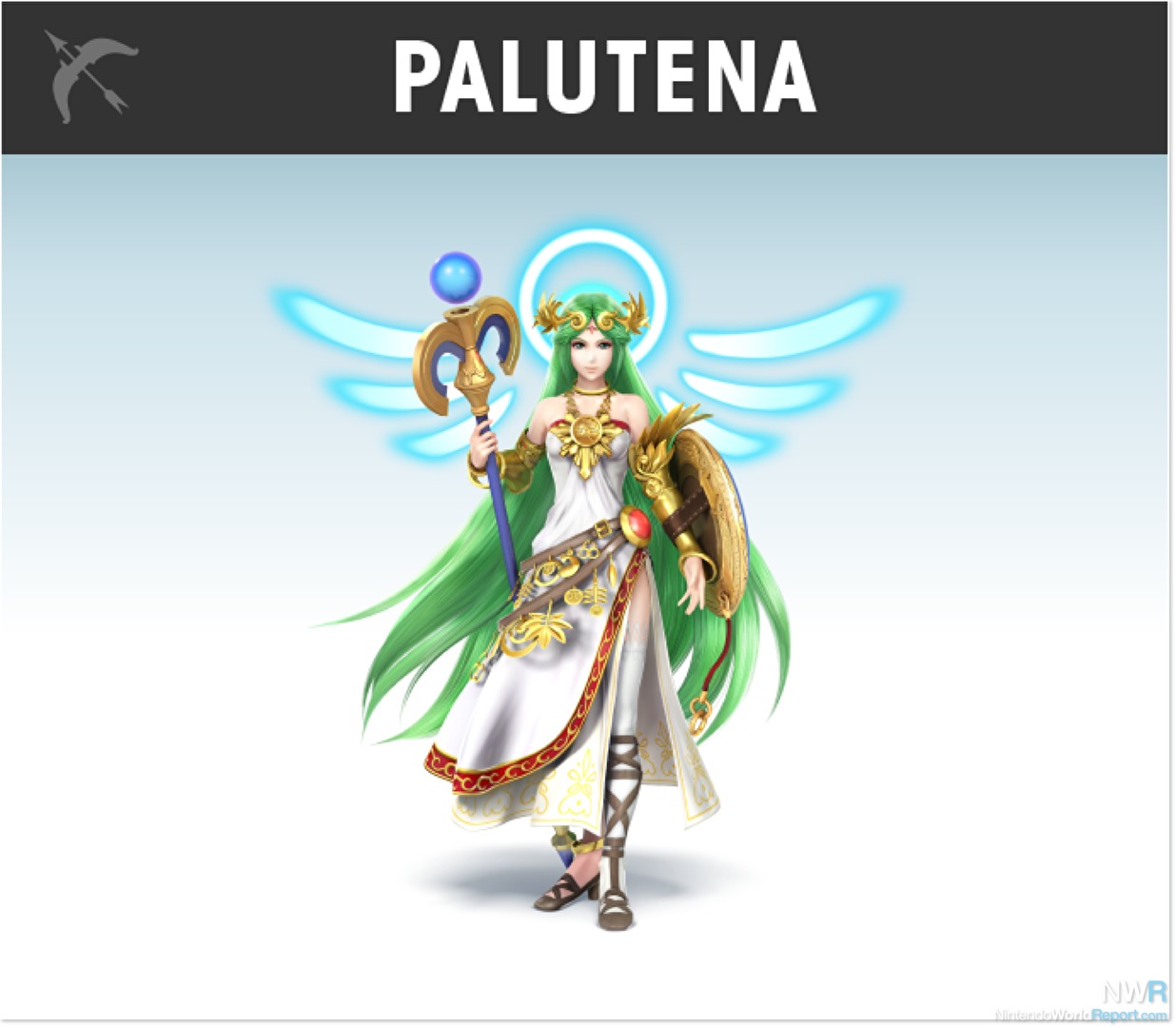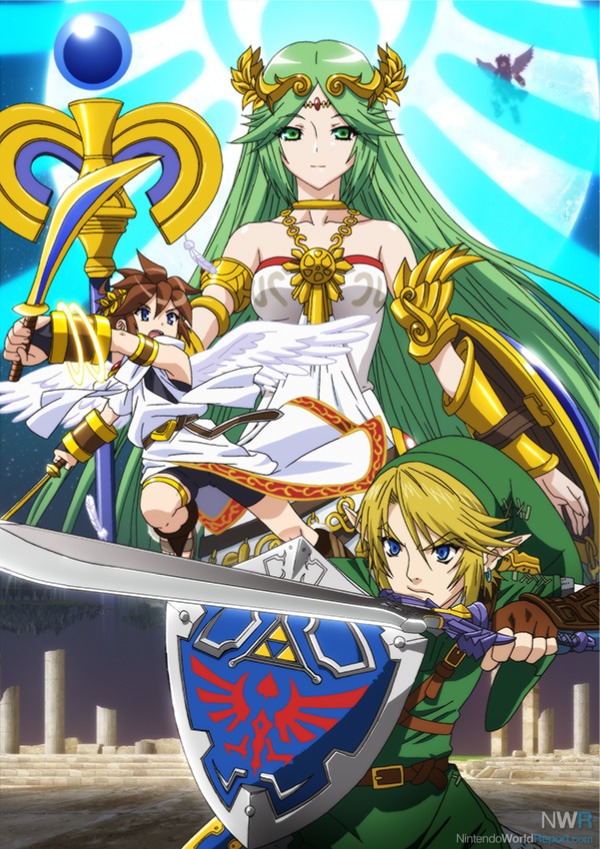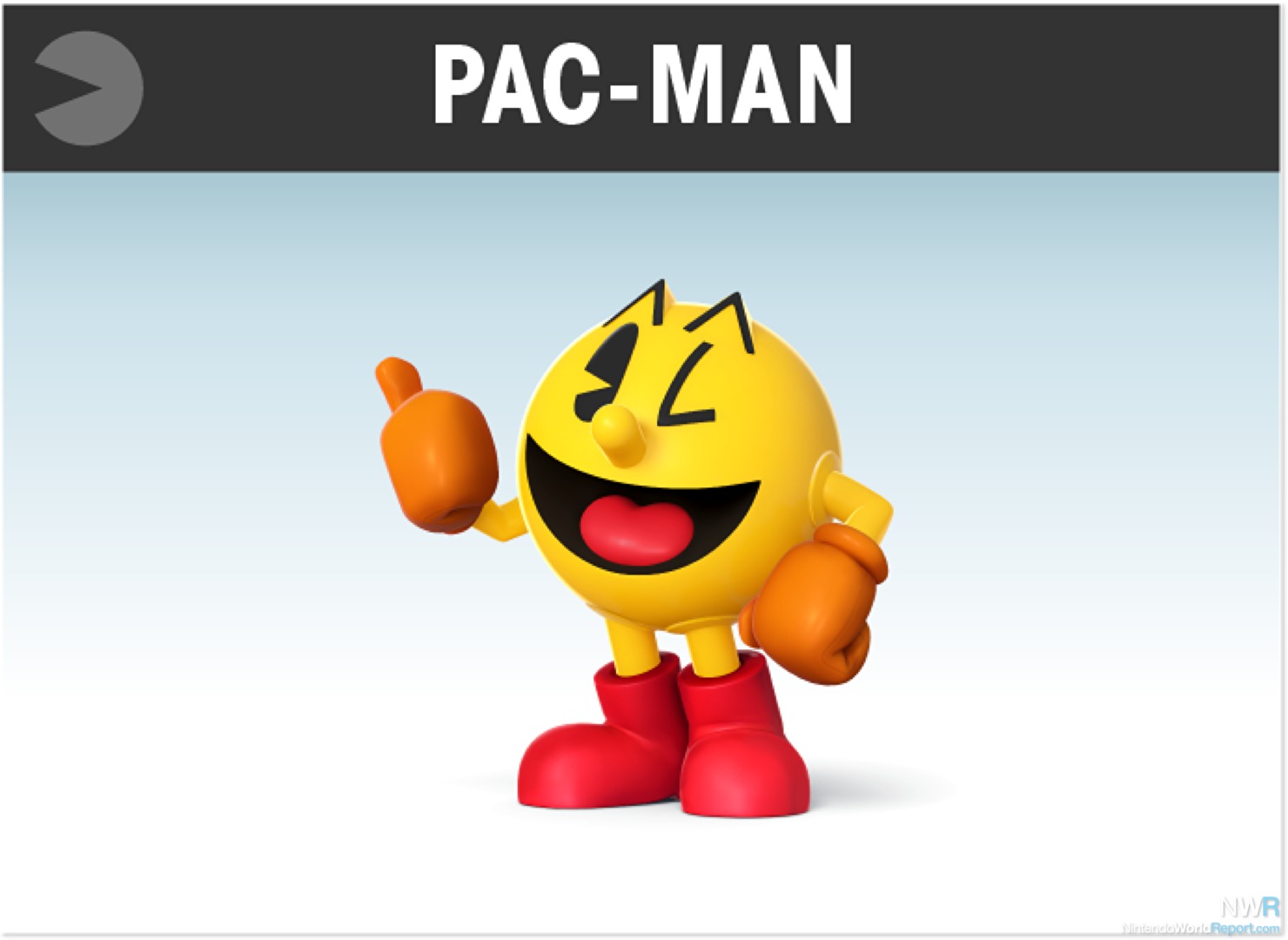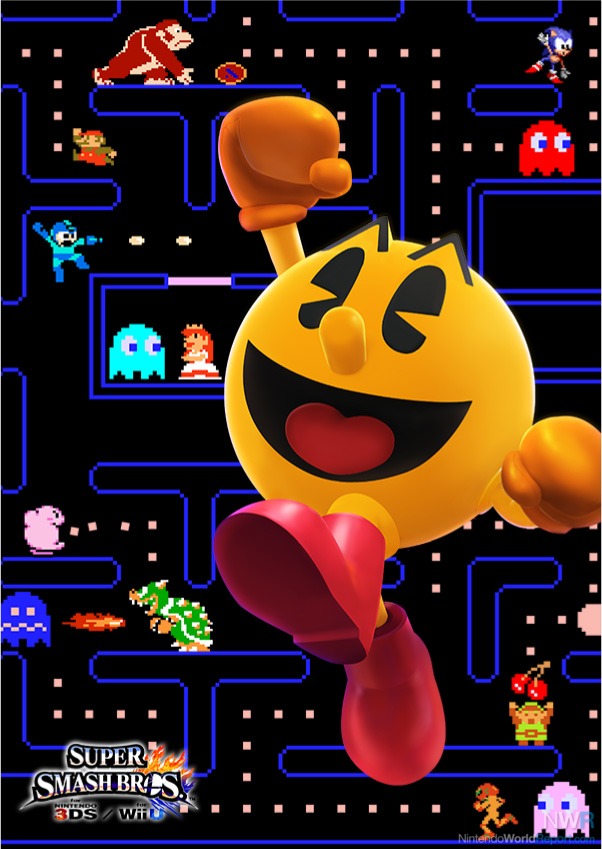 | | | |
| --- | --- | --- |
| | | |
| | | |
| | | |
| | | |