New details regarding Spectator Mode, character customization, and more. Oh yeah...Shulk from Xenoblade Chronicles officially joins the roster of combatants!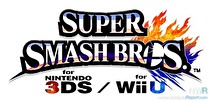 Welcome to This Week in Super Smash Bros., our weekly recap of the various updates, images, and information regarding the upcoming Super Smash Bros. games for Wii U and 3DS. Here's a look at what the game's creator, Masahiro Sakurai, shared with us this week, along with his comments.
Monday, 08/25/14: Classic Mode (3DS version)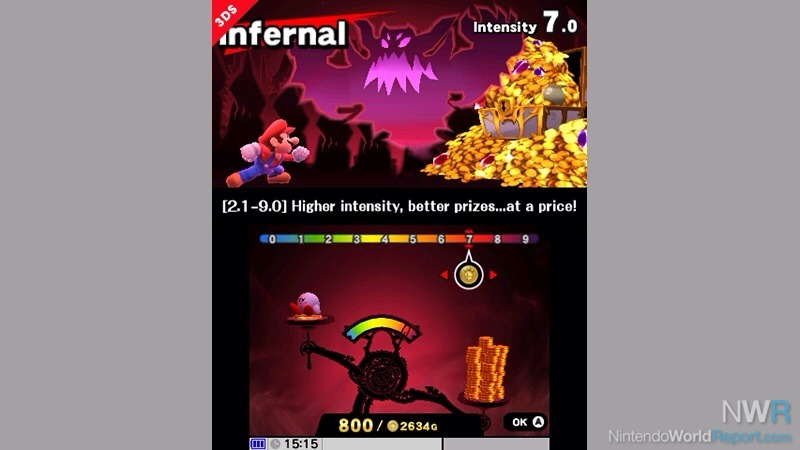 In Classic mode, you challenge multiple stages en route to a climactic final battle. The more gold you put onto the Fiend's Scale, the harder the battles will be. In return, your rewards will get better and more abundant. The best way to earn gold fast is to win Classic battles on higher intensity.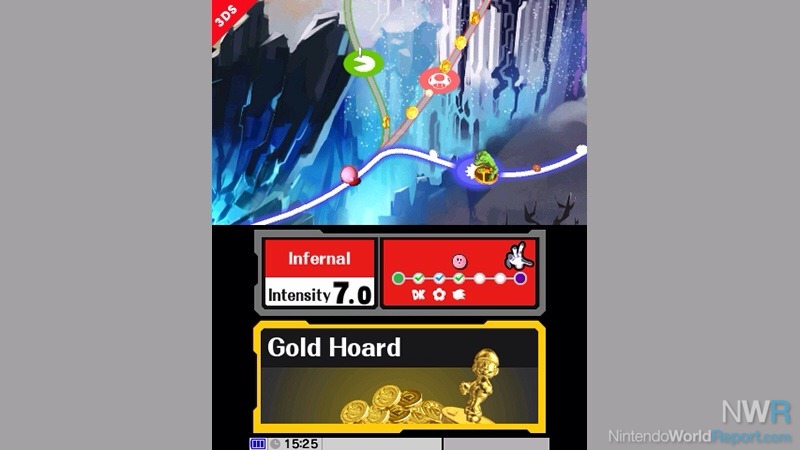 In Classic mode, you can choose your next challenge on the route map. Looks like Master Hand is waiting at the end, but perhaps something might change if you raise the intensity…?!
Tuesday, 08/26/14: Spectator Mode (3DS version)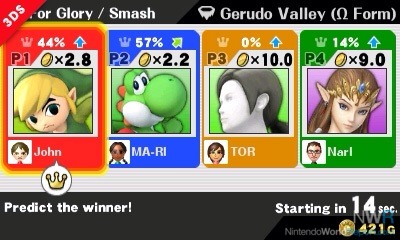 Spectator Mode is available even on the compact 3DS version!! In this mode, you can watch players all around the world fight and make bets with in-game gold. Wager wisely by checking out the player names, rules, win rates, odds, fighters, and stage!!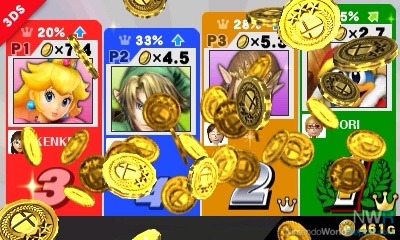 Being able to cheer someone on is what really makes spectating matches fun. This time, 1st and 2nd place will get prizes in four-player matches, and spectators can bet the gold they win on Bonus Chances.
Wednesday, 08/27/14: Challenges (3DS version)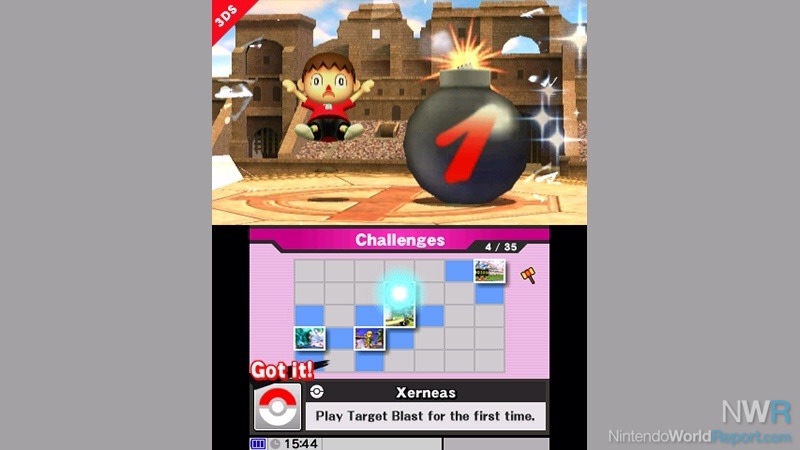 A panel in the Challenges area will unlock everytime you clear a challenge. When you unlock a panel, you'll see hints for unlocking panels directly adjacent to it on all sides. And this time, each panel will unlock pictures related to the challenge. This is tougher than it looks, you know? The challenges in the 3DS version are a little on the easy side, but the Wii U version challenges might be a bit trickier.
Thursday, 08/28/14: Character Customization (3DS version)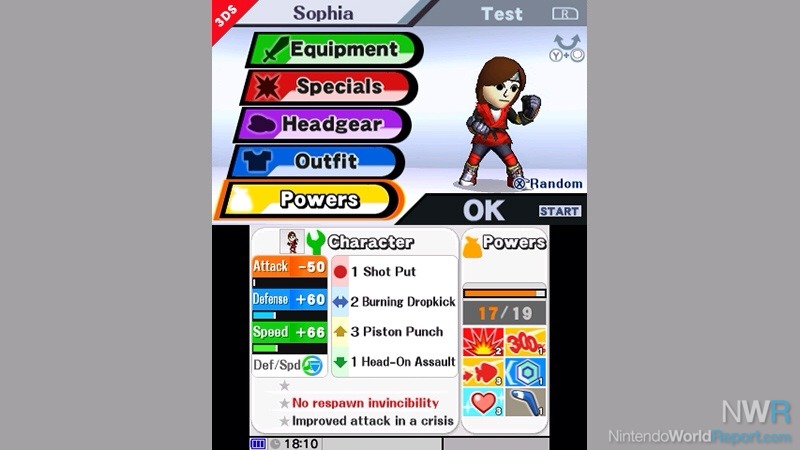 Customize your characters in the Custom section. It sounded better to customize "characters" instead of "fighters," so that's what we went with. There are various ways to customize, but make sure you remember to set up the powers you're bringing with you before playing a round of Smash Run.
Friday, 08/29/14: Multi-Man Smash?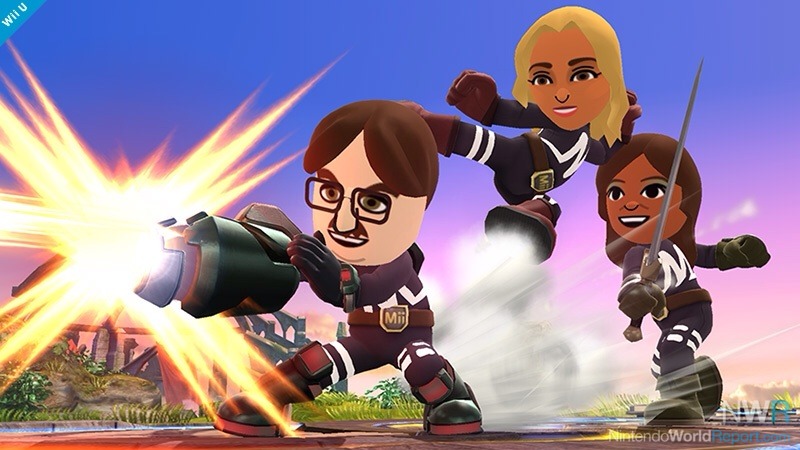 The mysterious fighting teams that appear in the Smash Bros. series come in many shapes and sizes, but this time even we don't know what all of them will look like! It's said that they copy faces from Mii characters saved on your system and attack in a large throng…!! But wait, they all have big smiles on their faces. Looks like they're having a good time, so show no mercy and launch them all away!!
Shulk (New character)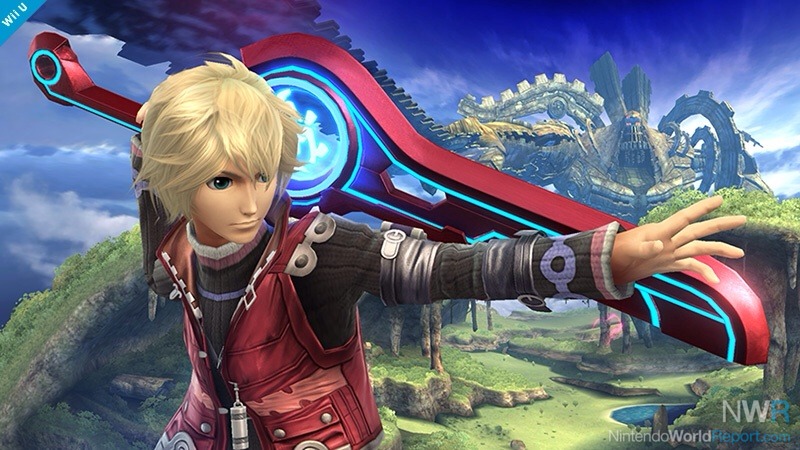 From Xenoblade Chronicles, Shulk joins the battle!! He's not the type of character that would usually appear in the Smash Bros. series, but we worked really hard to make it happen. We're very happy with how he turned out. This stage is Gaur Plain.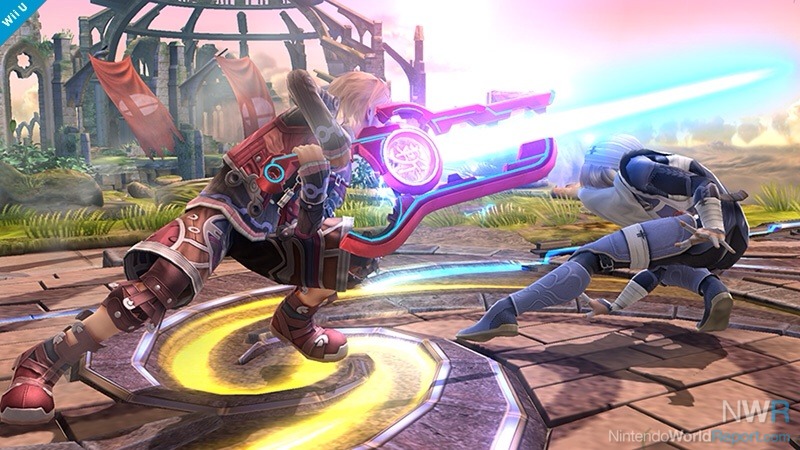 Shulk's sword, the Monado, slashes enemies with a beam when activated, so it can strike from long range. What really makes this weapon unique is that when the Monado Arts are activated, it can change Shulk's features and abilities! Emerge victorious in battle by changing your abilities strategically!!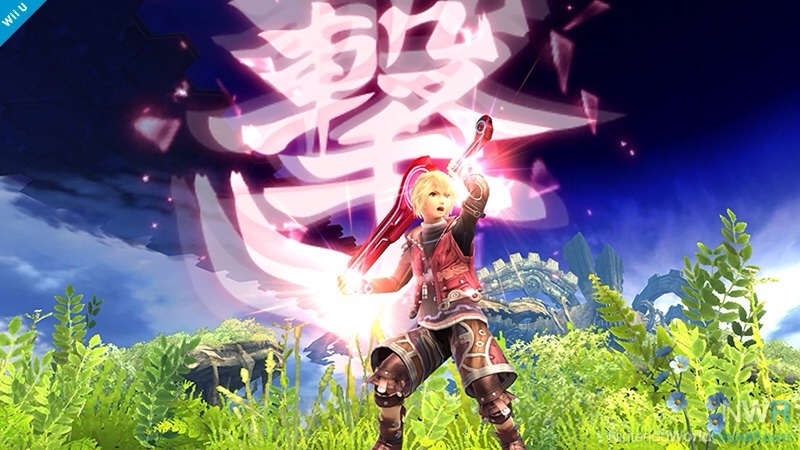 [List of Monado Arts]
翔 (Jump): higher jumps, lower defense.
疾 (Speed): faster movement, weaker attacks.
盾(Shield): higher defense, slower movement.
斬(Buster): stronger attacks, weaker launch ability.
撃(Smash): Stronger launch ability, weaker attacks, lower defense against launching.
Watch the new challenger's video here.
CHARACTER GALLERY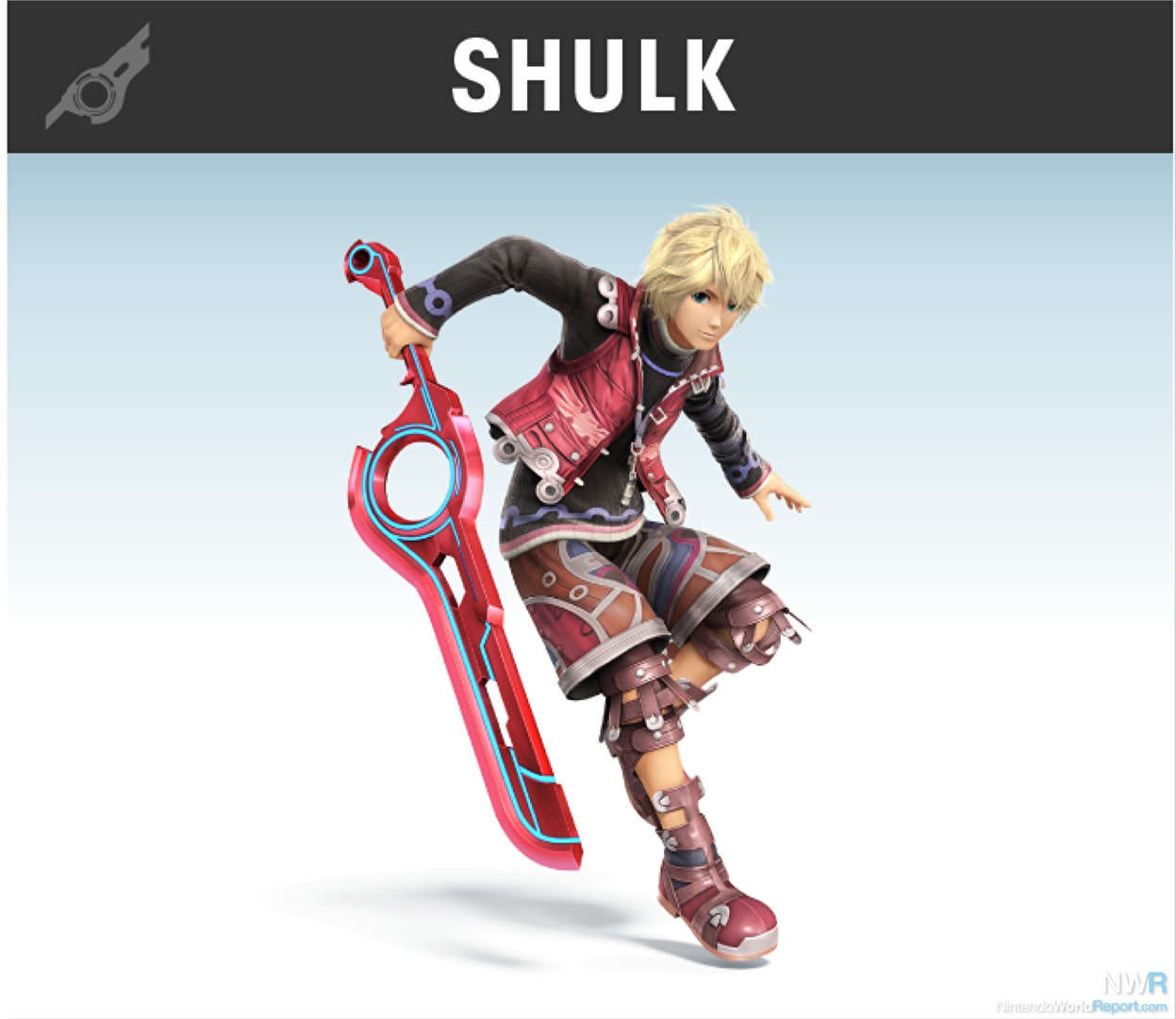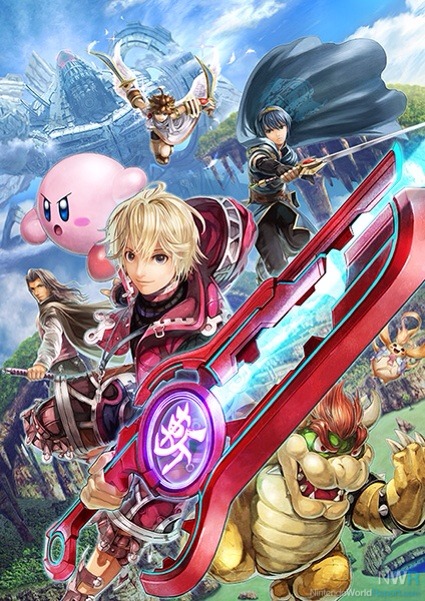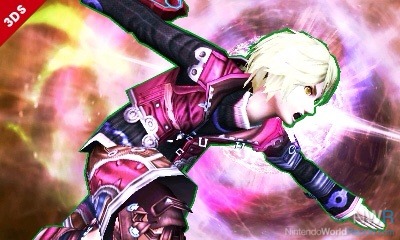 THIS WEEK IN SMASH MUSIC