Are you predicting what I'm predicting?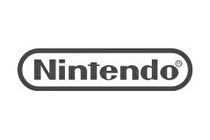 This is going to be a tough year to predict. On the one hand, Nintendo has become increasingly tone-deaf regarding its software library, completely unsure of why Wii U's aren't flying off the shelves, and is still unwilling to work with third parties for exclusive content. On the other hand, Nintendo is also willing to develop a relatively simple, but fun, game like NES Remix and drop it—BOOM—on an unsuspecting fanbase.
We already know what some of the "big games" of 2014 are going to be: Yoshi's New Island (worst name ever), Kirby: Triple Deluxe, Mario Kart 8, and two versions of Super Smash Bros. Of those games, my hopes are highest for Smash Bros. because while I no longer have faith in Nintendo's ability to innovate, I have ALL the faith in Sakurai. I may not like Kid Icarus: Uprising, but I respect it a ton. 2014 is also going to see Hyrule Warriors, a game that makes me seethe with rage. Zelda deserves more than Dynasty Warriors. I don't care HOW well it sells, this is lowest common denominator bullshit.
Last year was the year of Mario, Luigi, and Zelda. We need a break from those franchises and I don't expect Nintendo to feel the same way. I imagine the new canonical Zelda game will be revealed in 2014 for a 2015 release date, and we'll probably get new Mario game announcements, or maybe even a full Mario game on 3DS. But we need a return to forgotten franchises. I always felt that Star Fox 64 3D must have been an experiment to see how the public would respond to Star Fox after so many years. Assuming it was profitable, this might mean a new Star Fox game on either Wii U or 3DS. It's about time, isn't it? I'd prefer the 3DS, myself, as Kid Icarus and Star Fox 64 demonstrated how good those kinds of game work on that system. I don't think we'll get a new F-Zero game. It's been ten years. It would've happened by now.
Needless to say, I would love to see a new Metroid game. I don't care what platform. It can even be on the eShop. And I'm just going to say it, don't let Sakamoto anywhere near it. Until I see evidence otherwise, like a postmortem, I continue to believe he, and he alone, ruined Metroid: Other M. He insisted on the control scheme, the turret-like first-person issue, the pixel hunts, the asinine upgrade process, and the lockouts. He was responsible for the unbelievably terrible story, though I'm not sure who's to blame for the straight localization. But everybody likes groan-inducing anime tropes in their Metroid universe, right?
Ahem. Sorry, I got carried away, there. The point is, I'd love to see a new 2D Metroid game. I think we all would like that. But Nintendo, I'm going to be honest with you, I just don't see you committing the resources to creating a brand new Metroid game. And I'm fine with that because you could just remake Metroid II or Super Metroid with new graphics and a control scheme lifted from Zero Mission and stick it on the eShop. I'd buy it twice.
But what am I PREDICTING from Nintendo in 2014? More of the same. I can't wait to be proven wrong.