Check out info on Flashwing and Crusher.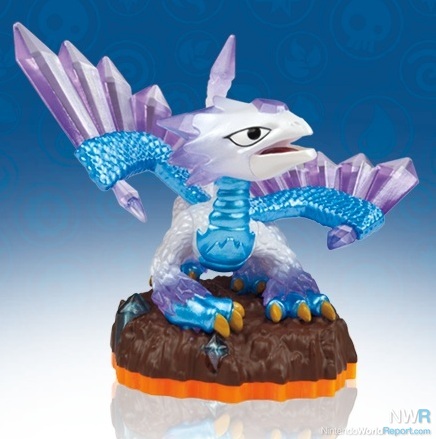 Flashwing
Type: Earth
How to get: Individual
Variations: Jade Flashwing
Flashwing is a gem dragon with the ability to shoot lasers from her tail. She also uses her wings, which are made of crystals, to hurt enemies.
Starting Abilities: Unknown
Initial Upgrades: Unknown
Path 1: Unknown
Path 2: Unknown
Soul Gem Ability: Unknown
3DS Abilities: Unknown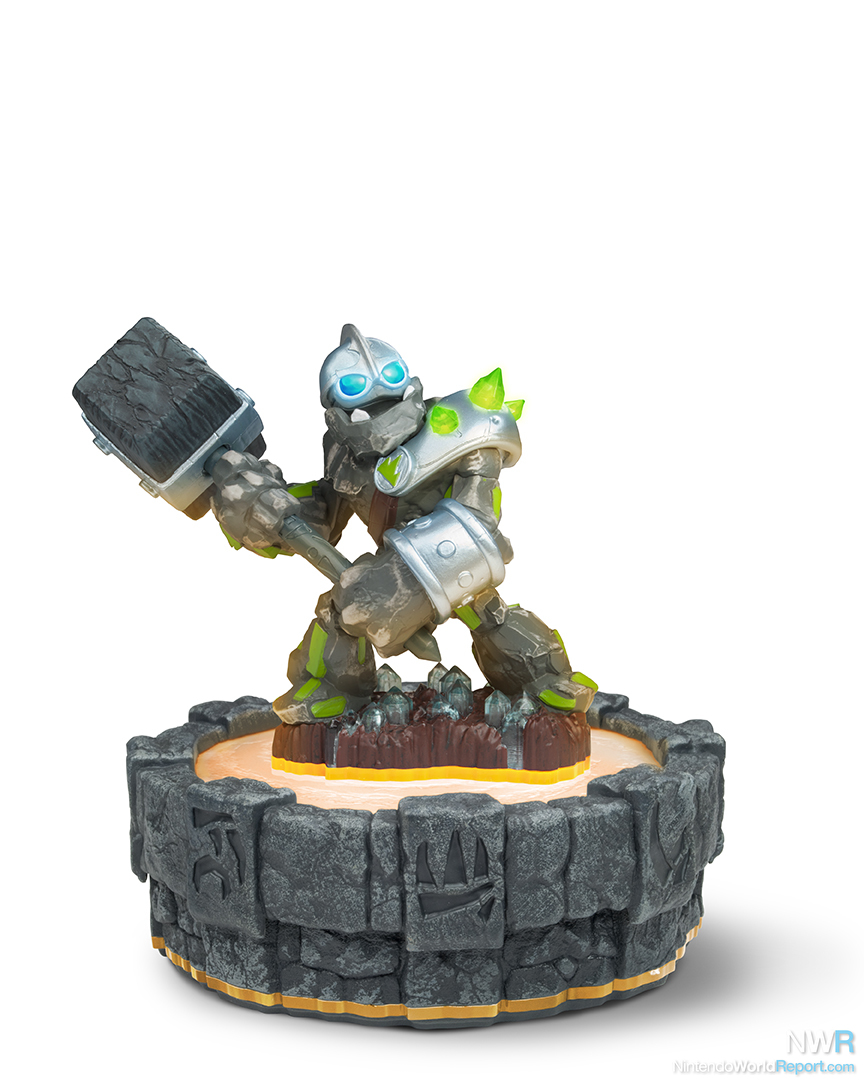 Crusher
Type: Earth Giant
How to get: Individual
Variations: Granite Crusher (Target Exclusive)
Crusher is a rock giant who wields a large hammer, which he uses to smash enemies, as well as create avalanches and all sorts of other horrendously damaging things.
Starting Abilities
Crusher's Crusher (A button; use his giant hammer named Crusher)
Turn to Stone (B button; beam turns enemies to stone)


Initial Upgrades
Ground Grinder (Hold A button to hit ground harder, damaging more enemies)
Rockslide (Z button; break apart into boulders)
Super Crusher (Crusher's Crusher does more damage)

Cavelight Blast (While holding B button, press A to release a damaging pulse of energy)


Path 1
Crusher Combos (Crusher's Crusher combos)
Hammer Daddy (Crusher's Crusher does more damage)
Triple Ground Grinder (Ground Grinder hits three times as hard)


Path 2
Controlled Rockslide (Control direction of Rockslide)
Boulder Bombs (While in Rockslide, hold A to detonate boulders)
Bedrock Armor (Ups defense)


Soul Gem Ability: Rockslidin' Out (Hold Z to steer boulders around; found in Troll Home Security)