Check out info on Fright Rider and Eye-Brawl.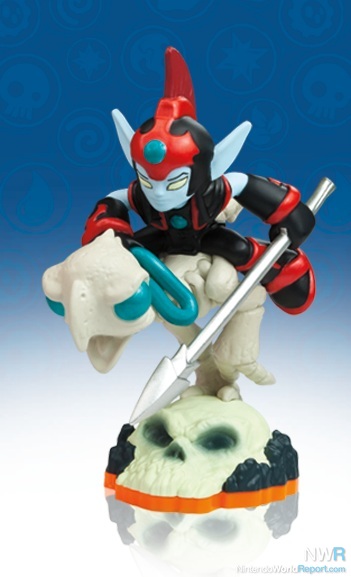 Fright Rider
Type: Undead
How to get: Individual
Variations: None
Fright Rider is a compound Skylander. Rider is an elf who rides the ostrich named Fright. After Rider was cursed to the land of Undead, Fright decided to undergo a skeletal transformation to join his friend. Now, the duo is reunited, using spears, teeth, and more.
Starting Abilities
Melee Attacks (A button; melee attacks with ostrich and spear)
Jousting Charge (B button; hold button to charge with spear)


Initial Upgrades
Ghoul Glaive (Melee Attacks do more damage)
Burrow Bomber (Z button; burrow with ostrich, then teleport to final location)
Phantasm Strike (Jousting Charge does more damage)
Halberd of Horror (Melee Attacks do more damage)


Path 1
Fright Rider Combos (combos to do Spear Vault and Skull Slam)
Flock of Fury (hold A button to attack with a bunch of ostrich heads)
Supreme Spear (Melee Attacks do more damage)


Path 2

Joust Juice (Jousting Charge is faster and does more damage)
Entombment Strike (While charging, press Z button for a downward strike)
360 Degrees of Spear (While charging, press A to spin spear in a circle


Soul Gem Ability: A Real Drag (Burrow Bomber can drag enemies underground; found in Aerial Attack!)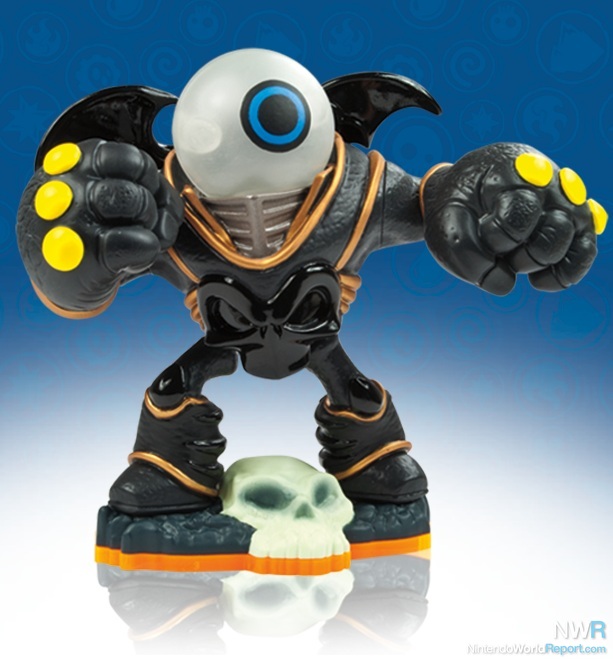 Eye-Brawl
Type: Undead Giant
How to get: Unknown
Variations: None
Eye-Brawl is a fusion of a giant eyeball and a headless giant. The eye part of the creature can detach and shoot lasers, while the giant then blindly attacks anything nearby.
Starting Abilities: Unknown
Initial Upgrades: Unknown
Path 1: Unknown
Path 2: Unknown
Soul Gem Ability: Unknown
3DS Abilities: Unknown