The NWR staff voted, and here's our top 30 DS games.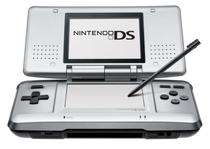 With the 3DS out in the wild, the Nintendo DS is on its last legs. So, to celebrate, we all submitted our Top 10 DS games. It was tough, as the DS had a very robust lineup. Eventually, we realized we had to highlight the Top 30 games among all of our lists.
Over the course of the next two weeks, we'll reveal the Nintendo World Report staff's Top 30 DS games. Enjoy!