The staff mind melded and figured out our collective favorite GBA games.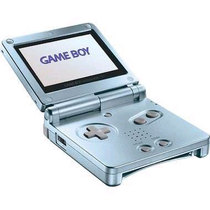 To celebrate the GBA's 10th birthday, we're going to look fondly back on the system, highlighting our top 10 games.
Much like the Top 30 DS Games feature, each staffer submitted a list of their top 10 games, and then we used a point-based system to figure out the site's top 10.
We hope you enjoy the list, and if you agree or disagree, let us know. Just remember, this isn't a definitive list, as its based on nostalgia-tinged memories of an excellent system.