Experience retro games, adventure games, and RPG in today's games.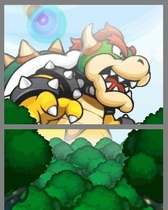 #18 – Retro Game Challenge
by Jonathan Metts
To make one of the best DS games, the developers at Marvelous looked backward, to the 8-bit classics of yore. Retro Game Challenge is your childhood, retconned. It's a sampler of short-to-medium length games, each a tribute to a different NES archetype. They're just like the classics, but better, because each one incorporates subtle improvements only possible with 20+ years of hindsight. The retro approach not only plays on our collective nostalgia but also pokes fun at a goofy, by-gone era.
The stand-out titles are Robot Ninja Haggleman 3 and Guadia Quest. The first is a non-linear action-adventure game, something like Ninja Gaiden mixed with elements from Metroid and Zelda II. It controls perfectly and packs plenty of challenge into its three enormous levels, though you can never have enough content in such a game. Guadia Quest is an abbreviated Japanese RPG in the style of Dragon Quest, though much accelerated and with tons of in-jokes. Another highlight of the package is the fake gaming magazine that provides you with previews of the later games and extremely useful cheat codes for the ones you've already unlocked. Despite abundant critical success, Retro Game Challenge sold below expectations; the Japan-only sequel is currently undergoing the fan localization treatment. Godspeed!
#17 - Ghost Trick
by Karlie Yeung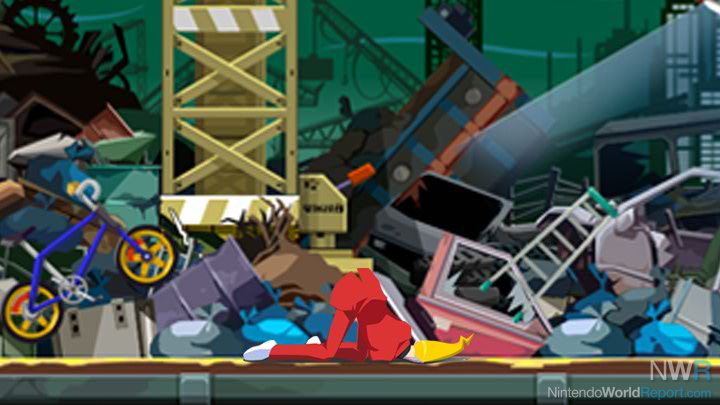 Ghost Trick is a really original release with something for everyone. The game presents complex, serious situations – you begin the game on the night of your murder – yet there are plenty of funny characters and amusing situations that follow. Impossibilities are merged seamlessly into a story where death is very real to create a plausible and complete story. The mystery of a single night unravels through exploration of the Ghost world and manipulating the real world using "Ghost Tricks".
In each chapter, you save a life by going back in time and using well-timed Ghost Tricks to navigate each level and possess and manipulate items in order to change the situation so that the person's cause of death is removed. The deep trail of how you died and how you gained your powers is just a small element of
the night's revelations. Outstanding presentation with impressively animated characters, extremely good storytelling, and a brand new game mechanic make this a title that cannot be missed.
#16 – Professor Layton and the Unwound Future
by Neal Ronaghan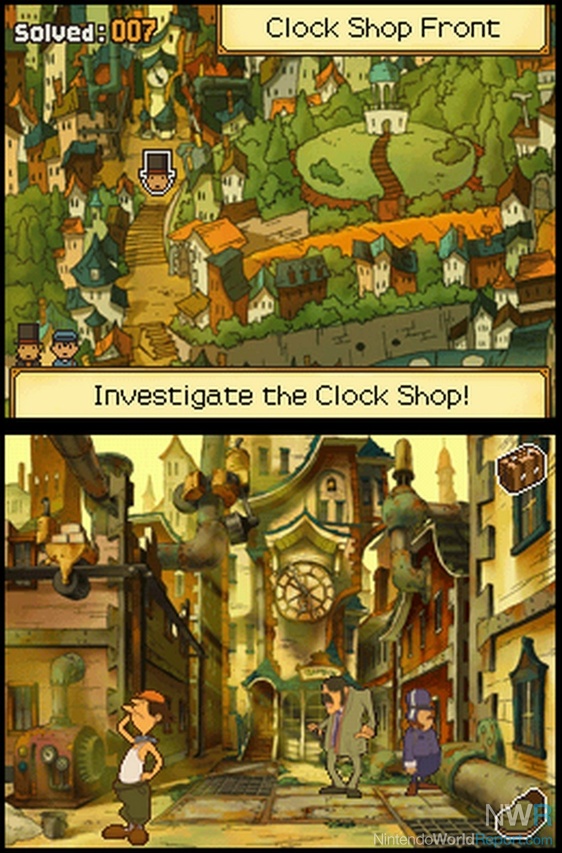 Professor Layton's third adventure is, in my opinion, his best. With a larger emphasis on story and the beautifully animated cut scenes, and a wider range of puzzle types, Professor Layton and the Unwound Future is a wonderful game.
The story delves into Layton's past, showing off how he got his signature hat. It's also absurdly touching and emotional. The side games are the best in the series to date. If you liked the other games and haven't played this one, you are seriously missing out.
#15 - Mario & Luigi: Bowser's Inside Story
by Greg Leahy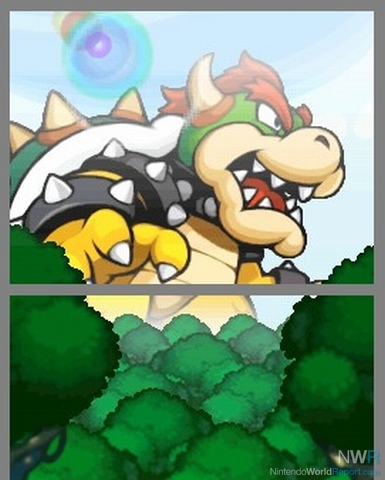 The DS software library clearly doesn't suffer from a lack of excellent RPGs, nor indeed titles bearing the name Mario, but the delightful Mario & Luigi: Bowser's Inside Story stands out as one of the finest examples in either category. This third instalment in AlphaDream's illustrious series of portable Mario RPGs lives up to its pedigree with an involving battle system, an amusing story told through a lovingly localised script, and a beautifully bouncy soundtrack composed by Yoko Shimomura — a winning formula, to be sure.
However, Bowser's Inside Story truly barges its way into the DS elite by putting Mario's nemesis into the spotlight at last, with glorious and hilarious results. Bowser's comic persona has been a highlight of previous Mario RPGs, but here players really get to BE the King of the Koopas, by breathing fire, smashing obstacles, bossing around minions, and even swelling to Godzilla-like size to take on his own castle in battle. Of course, the Mario Bros. aren't to be left out, as they must help Bowser overthrow the verbally innovative Fawful from deep inside the big bumbling oaf's own body. In turn, the gameplay makes intuitive use of both screens as Bowser batters through everything in sight on the top screen thanks to Mario and Luigi supercharging his body on the display beneath.
Add to all this arguably the most exquisite visuals ever seen on DS, with incredible animation and a striking comic book-like take on the iconic Mushroom Kingdom aesthetic—and you have what is undoubtedly one of the most highly polished and entertaining games on the system. Plus, oh yeah, it has Kuribo's Shoe in it too.