There are a lot of lands to cover in Pedro's selection of games.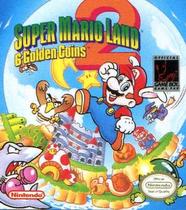 Way back in 1994, when I was but just a lad, some friends of mine owned the Game Boy. I had never seen one before, so when they pulled out the old gray brick of a handheld, I was really curious. Alas, they never let me play it. So I did what any kid would do in that situation… ASK SANTA FOR ONE!
But in all seriousness, my curiosity was sparked immediately, and I really did ask for it for Christmas. One of the first games I got was Super Mario Land 2: Six Golden Coins, and it has been one of my all-time favorite Game Boy games since.
If Super Mario Land is the handheld equivalent of Super Mario Bros., then Super Mario Land 2 is Super Mario Bros. 3. It takes the basic concept of the first game and expands it greatly, creating uniquely themed worlds and power ups that Mario fans could enjoy. For example, Mario can eat a carrot and gain bunny ears, which gives him the ability to jump higher than usual and float, much like the leaf in Super Mario Bros. 3. The levels include a moon stage with low gravity and a giant Mario robot. The imagination put into this game was incredible.
However, Super Mario Land 2's most notable contribution was Wario, the game's main antagonist. Pretty much Bizarro Mario, Wario would later go on to star in his own series of handheld games, and become a staple character of the Mario franchise.
Super Mario Land 2 remains largely forgotten by the gaming populace, despite its numerous accomplishments. Nintendo doesn''t reference it often, and many of the power ups have never made an appearance on any other Mario game. Most importantly, it is a highly polished platforming adventure that everyone should check out. If the first game is receiving a release on the Virtual Console for Nintendo 3DS, so should the game that took it a step forward and improved on it greatly.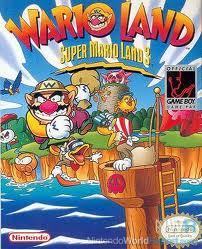 And speaking of Super Mario Land, Wario, a character that looked like he was going to be a one-shot personality, ended up becoming a legend in the handheld world thanks to a series of great games dubbed the Wario Land series. Even though the later games would polish and refine the gameplay further, the first Wario Land title is still a well-made, solid game worth looking into.Wario Land introduces players to Wario's unique universe. Wario is searching for treasure in Kitchen Island, where everything is named after a food or a cooking utensil. It also introduces Captain Syrup, a femme fatale that recently made a return in "Wario Land: Shake It" for the Wii. The gameplay''s main attraction lies in the hats Wario can wear. Some of these include a dragon hat that lets him breathe fire and a jet hat that lets him fly around at high speeds. This mechanic, in a similar way to Mario''s own power ups, would later become the powers obtained by Wario when he was attacked by an enemy.

Treasure hunting was an important aspect of the game. Depending on how many treasure items you collected you would get a different ending. Greed is indeed good!
So like I said, the Wario Land games would evolve from then so later titles were actually better than this one. Still, it is a very enjoyable game thanks to platforming that nearly rivals the likes of Super Mario, and introduced one unforgettable character.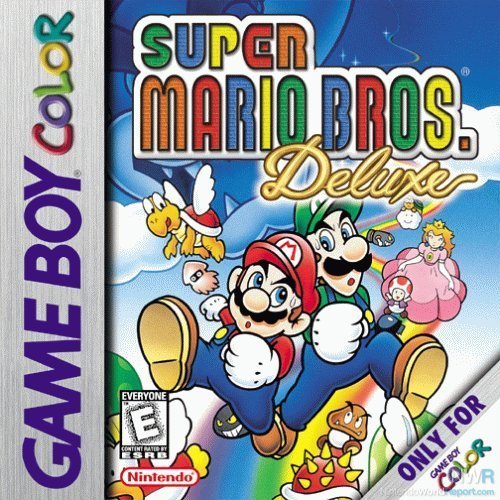 Finally, there is a Game Boy Color game that I must mention, beyond my limit of two game wishes for this article. This game consumed a lot of my time despite it being one I had played before: Super Mario Bros. Deluxe! A Game Boy Color exclusive, the game is an enhanced port of the NES title. Even though the small screen size prevents full view of the levels, Super Mario Bros. Deluxe more than made up for the small inconvenience with copious amounts of content.
Not only did you have the original game, when complete you unlocked the Japanese Super Mario Bros. 2 levels, harder levels released on Super Mario All-Stars as The Lost Levels, and true sequel to the game. A multiplayer mode was also introduced where you could race with a friend using Luigi, and if a friend wasn''t available the AI would do the job. A save feature was also introduced. Finally, whenever you rescued a Toad or Princess Peach you would unlock goodies like printable pictures for the Game Boy Printer, calendars, diaries, fortune telling games, and many other bonuses!
Even if its release on the 3DS Virtual Console would be a repeat if it''s true that the NES classics will be available as well, Super Mario Bros. Deluxe may be the most definitive version of the game, thanks to featuring the true sequel and lots of bonus content to sink your teeth into.