News, Super Mario 3D Land, and revisiting a Wii classic on this week's Connectivity!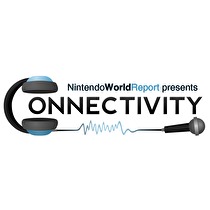 Subscribe via iTunes (Please rate and review, too!)
Well, what do you know, we are at Episode 10 already! Thanks to everyone who has listened to the show, and here's hoping we can make it another ten successful episodes, after which we'll probably stop the show and reboot it. NWR Blue Ocean, perhaps?
This week, we return back to our usual Connectivity format and start things off discussing Nintendo news. A dash of Wii U's possible online infrastructure, a pinch of Battlefield exclusivity for the GameCube, and - oh shit, the lid fell off of the "Resident Evil: Revelations features a ten hour campaign" shaker and a bunch fell in. Oh well, let's hope no one can tell.
Afterwards, Neal, Pedro and Scott reconvene to celebrate the fifth birthday of the greatest Wii launch title of them all: Excite Truck! Be sure to load up your SD card with music, though; the soundtrack for this segment is godawful.
Lastly, J.P. rounds up James and Jared as the three J's and a P share their impressions of Super Mario 3D Land. Looks like it's the first game to make the 3DS a must-own platform. Hooray!
If you've got listener mail, we've got eyes to read it, so click here to send it in. Thanks again for being with us these first ten episodes, and an extra-special thanks to anyone who participated in the live show last week and donated to Child's Play. It was an absolute success!
This episode was edited by Scott Thompson.