The people behind Metroid Prime and Donkey Kong Country Returns may be working with their third Nintendo franchise.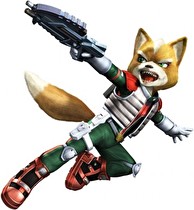 Texas-based Retro Studios could be working on a Star Fox game for Wii U to be revealed at this year's E3, according to a rumor on Techtroid.
The source told the site that while the game is indeed being worked on and will be revealed at E3, it will not be a launch title for the system. They cite Retro as saying that "It's a project everyone wants us to do."
This wouldn't be the first time it was believed that Retro would be working on a famed Nintendo franchise. Back in December, Legend of Zelda creator Shigeru Miyamoto stated that a collaboration with Retro on a Zelda game could be a possibility.
Retro Studios also designed the retro tracks in Mario Kart 7, and previously they worked on the Metroid Prime series and Donkey Kong Country Returns.