Miyamoto reveals what's possibly in store for Retro Studios' future.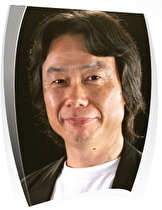 Zelda is a possible franchise for collaboration between Retro Studios and Nintendo, according to series creator Shigeru Miyamoto. Wired's interview with Miyamoto shed light on their previous collaboration and what they could work together on in the future.
Retro Studios, the developer behind the Metroid Prime series and Donkey Kong Country Returns, recently worked with Nintendo on Mario Kart 7. This was the first time part of a (non-arcade) Mario Kart game was handled outside of Nintendo. In the interview, Miyamoto discussed how both western and Japanese developers have different styles. With the collaboration, he says they were able to ultimately create a game with a variety of different tastes. Still talking about the success of collaborating with Retro, Miyamoto explained "when we talk about any other franchise, Zelda might be a possible franchise for that collaboration."