Paul Gale now claims that the game is not in development.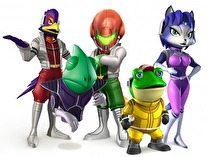 The rumor of a Star Fox/Metroid crossover supposedly in development for the Wii U, appears to have been put to rest. According to Paul Gale, the blogger who presented the rumor nearly two weeks ago, Retro Studios is not working on the title, nor is any other developer.
However, according to Paul Gale's trusted source, the crossover was once proposed to Nintendo, and that "the idea of Star Fox and Metroid crossing paths in a more unified Nintendo universe represented but one of several potential team-up projects that Nintendo has been considering."
It remains to be seen whether his source can be trusted, but it doesn't seem too outlandish to assume a Star Fox/Metroid crossover could have once been proposed. Many games are proposed to Nintendo, but rarely do the rejected ideas become known.