Much like this show...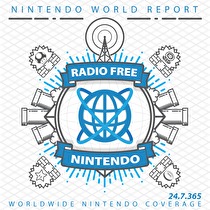 Subscribe via iTunes (Please rate and review, too!)
This week we start by reviewing the Super Mario Bros. Wonder Direct. Honestly, it showed more than we needed to see, but we did get info about Nintendo and more of their weird online stuff. 15 minute direct? Hour long segment. RFN Magic.
After a break, we take on New Business. Guillaume is playing Sea of Stars, and while some reviews are glowing, he isn't feeling the magic. He's also playing the Dimension Shellshock DLC of TMNT Shredder's Revenge, but the expectation that you would play this fresh on the heels of the main game are causing some struggles. Jon finally finished Cyberpunk 2077, also in anticipation of upcoming DLC, and paid for the privilege of getting to play Starfield a few days early - so he could talk about it with you. James completed the first "game" in .hack//G.U. Last Recode, and can now explain the experience of moving between titles in what was an anthology series. Lastly, Greg is has been playing Excitebike 64 - a very late N64 game, now available on the Nintendo Switch Online with Expansion. He also finally got around to Kirby Star Allies.
As always, email us, please.
This episode was edited by Guillaume Veillette. The "Men of Leisure" theme song was produced exclusively for Radio Free Nintendo by Perry Burkum. Hear more at Perry's SoundCloud. The Radio Free Nintendo logo was produced by Connor Strickland. See what he's up to at his website.
This episode's ending music is Encounter Elite from Sea of Stars. Composition by Eric William Brown aka Rainbowdragoneyes. It was requested by Spencer. All rights reserved by Sabotage Studio.