No, but really, what IF it snowed in Stockton?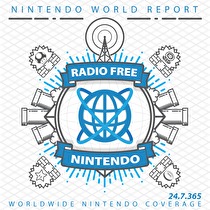 Subscribe via iTunes (Please rate and review, too!)
If last week was a pleasant chat about gaming between friends, this week a roller-coaster ride at an unlicensed traveling carnival. We need to keep an eye out for the cops and safety inspectors. You have to tell us if you're a cop.
Greg is out, as it is NFL Draft Week which is of course a UK national holiday. Jon is late, so things are starting off rocky. Gui and James lead-off the show with special guest Xander Morningstar of NWR.
Xander kicks-off New Business with a duo of fancy-looking games. First, Cuphead is now in Switch. As a student of animation and someone who isn't deep into the scrolling shooter scene, he has a unique perspective on the game. He also got a 100% completion rate on Yoshi's Crafted World, something he calls a mistake. Jon then explodes into the show collecting all the gold in New Super Mario Bros. 2 on his fancy New 3DS XL. He's also now come to the startling realization that he is nearly alone in still trying to StreetPass, and worries each connection he does establish is legally-problematic. James runs through some of Nintendo's financial notes before owning up to the mistake of streaming Punch Line, a game from the creator of 999. Video evidence available. He's also been indulging his nostalgia with rogue-like space-shooter Galak-Z: The Void, now on Switch. He says some nice things, don't listen to his lies! This is a game with some real issues. Lastly, Gui closes out New Business with his own nostalgia trip. He compares multiple ports of Sega-classic Out Run and then talks about playing Wave Race 64 on Wii U. This leads to a general conversation about the fate of both Wave Race and 1080.
After the break, and a word from the weather desk, we take a stab at two emails. This week we try to create a new Nintendo spin-off and give advice on deciding if you should continue to hold onto your games collection. You can buy a summer home for your questions, but we'd rather you just send them to us.
RetroActive season is here again! We are ALL playing The Legend of Zelda: Spirit Tracks for DS/Wii U Virtual Console. You WILL post your thoughts here or by sending us an email. Your thoughts are due by May 16, so get them in.
This episode was edited by Guillaume Veillette. The "Men of Leisure" theme song was produced exclusively for Radio Free Nintendo by Perry Burkum. Hear more at Perry's SoundCloud. The Radio Free Nintendo logo was produced by Connor Strickland. See more of his work at his website.
This episode's ending music is Moon Theme (Remix) from DuckTales Remastered. Original composition by Hiroshige Tonomura, arrangement by Jake Kaufman. All rights reserved by Capcom Co., Ltd