My lawyer assures me that this does not constitute a threat.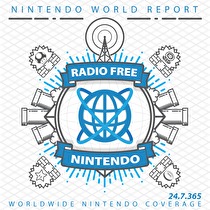 Subscribe via iTunes (Please rate and review, too!)
Greg is out watching the first round of the NFL Draft, an event where billionaires turn college-aged adults into millionaires and then stake their pride on the performance of these young men. This week we're joined instead by former-host Jonathan Metts.
Jonny kicks us off with a look at the Labo Variety Kit. It tuns out Nintendo is really good at making instructions. He also has a look at Bomberman-inspired indie game Bombslinger. No Pyramid Head in this one, but instead we get a rather weird story mode. Guillaume is going after your high scores in Graceful Explosion Machine. He's also dodging balls in Stikbold! A Dodgeball Adventure. I'm sticking to that wording. James refuses to use up his single opportuinity to talk about Yakuza 6, and instead castigates Atlus for releasing Radiant Historia: Perfect Chronology with DLC "good art." Jon takes us back to 2004 with a look at The Elder Scrolls III: Morowind for the Original Xbox on the Xbox One X: The World's Most Powerful Gaming Console. Jonny brings us back around, using that as a springboard to talk about the PSVR and his time with The Elder Scrolls V: Skyrim for VR.
After the break, we take a look at two emails. The first asks us about Nintendo's fiscal year reporting and the announcement of their next president, Shuntaro Furukawa. The second email asks if the Switch is Nintendo's Trojan Horse Quality of Life product. Is Labo our silently improving our Quality of Life? What if the true Quality of Life was the living we did waiting for the announcement? You can ask us to bare our darkest fears about our the quality of our lives by sending us an email.
This episode was edited by James Jones. The "Men of Leisure" theme song was produced exclusively for Radio Free Nintendo by Perry Burkum. Hear more at Perry's SoundCloud. The Radio Free Nintendo logo was produced by Connor Strickland. See more of his work at his website.
This episode's ending music was selected by James : A Hero's Limits, from Trauma Team. Composition by Ryouta Kozuka. All rights reserved by Atlus Co., Ltd.